Bell Teleservices: Delivers Proprietary, End-to-End Telecom Infrastructure & Internet Services with High Uptime & SLA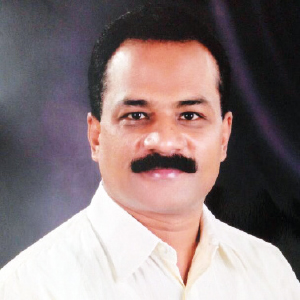 During the process of delivering telecommunication(telecom) services to the end users, the primordial hurdles revolve around 'the last mile' which entails establishing connectivity from the core telecom network to the final destination (user's home/office), often due to network infrastructures failing to deliver at the available bandwidth. In fact, most of the telecom service providers in India either lack the expertise and infrastructure or rely on third party companies to establish this last mile connectivity. But Bell Teleservices (Bell Tele) (Estd. 2000) harbouring two decades of experiences in optical fibre implementation & maintenance, offers proprietary last mile connectivity & infrastructure to and from the point of presence (PoP) till customers' location by strategically aligning its network resources, monitoring the developments in the industry and rerouting accordingly.
Identified as carrier's carrier by leading telecom companies (Telcos) and Internet Service Providers (ISPs), Bell Tele demarcates as the only service provider in the country that delivers these Internet related services along with end-to-end telecom network infrastructure with no intervention of third party companies,thereby maintaining more than 99 percent service uptime and high SLA. With its fully owned and maintained underground optic fibre network in Karnataka, the firm provides leasing of these networks to Telcos and ISPs as well as internet related services to enterprises, corporates, Government and many other verticals. By not confining only to connectivity, Bell Tele deploys the nuances of connectivity into developing offerings like adaptive /intelligent traffic signal and city-wide video surveillance with multiple analytical features.
Antony Jude(Vice President - Network Services) is moulding his 21 years of exhaustive work experience encompassing mobility network services from BPL, internet services management from Wipro Infotech and network related services from Sify Technologies into uplifting Bell Tele. Explore the following snippets of an exclusive conversation of Antony with CEO Insights to gain great insights on Bell Tele's telecom infrastructure services and other unique offerings.
Kindly illustrate the different teams at Bell Tele that all march towards gaining maximum customer satisfaction.
While our service delivery team ensures timely delivery of all our services to the customers, I channelize the expertise and experience across network architecture and its best practices obtained from global players like AT&T, Verizon, Level 3 and others into escalating Bell Tele to the next level. Besides, our engineering team looks after all the core network related upgrades, security patches and other entities involved within these services. With networking as our backbone, we laid the foundation for a 24x7 Network Operations Centre to proactively monitor all the services, links and connectivity delivered to our customers. Operating in parallel with this Centre, our 24x7 Support Centre facilitates to and fro communication with customers via phone calls or emails or any other mode and resolves their issues in no time.
"Our core infrastructure and capacity is constantly upgraded on par with the incoming bandwidth requirements from customers, their other demands as well as the market trends"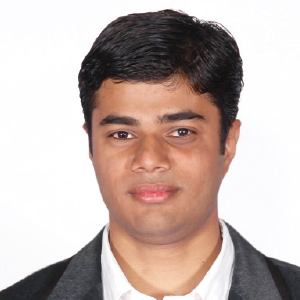 Sanjay Raju (Director - Telecom Infra Services)
While associating with Bell Tele's networking services, what distinct advantages do your customers relish?
As we own and maintain our entire telecom infrastructure network, we are capable of identifying any sort of problem at the customer's site and solving it within a very minimal turnaround time. In contrast to a centralized Fault Repair Team (FRT), we own in-house FRTs which include people strategically and swiftly working across couple of zones at different cities with an end-to-end proficiency in all levels of networking. In fact, they stay vigilant round the clock to administer customers' breakdown calls, straighten them out immediately at their location itself and reroute the traffic, thereby preventing numerous outages.
Since we are a carrier-neutral company, our connectivity and infrastructure is supported by multiple carriers which helps us in rerouting the traffic of an enterprise into an alternate carrier across a different path. Unlike the other service providers who isolate the network's connectivity during a carrier breakdown, we always provide redundant carriers with similar capabilities across multiple oceanic levels, transatlantic paths and transpacific paths in order to perpetuate customers' operations and also offer them optimal latency.
What is Bell Tele's stand on innovations across telecom infrastructure and its other offerings?
Our core infrastructure and capacity is constantly upgraded on par with the incoming bandwidth requirements from customers, their other demands as well as the market trends. In fact, our core network which is an IPv6 ready platform operating on a MPLS mesh network with 100 GB/s capacity has the power to adapt to the intricacies of any new technology in the market.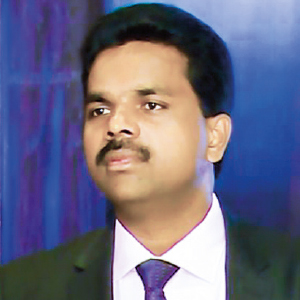 Antony Jude, Vice President - Network Services
On the other hand, leveraging our Internet backbone network, we have developed the network for traffic signal surveillance backbone with a camera to capture the image of the vehicle that violates the traffic rules and immediately upload it into the server of the traffic management centre. Later the registration number of the vehicle is extracted from the image using an automatic algorithm technique and OCR technology and sent across to the RTO database wherein fine is generated automatically for the vehicle. Besides seamlessly innovating on new offerings akin to this using our network connectivity and gaining diverse market shares, we also ascertain to provide services in accordance with the customers' growing demands.
Key Management:
Antony Jude, Vice President - Network Services
Pledging goals of attaining utmost customer satisfaction, enhancing services, instituting new businesses and meeting the organization's targets, Antony supervises the entire network services at Bell Teleservices right from development, service delivery to expansion. Giri N.M along with Sanjay driving the goal towards the strategic vision of making BellTele as a preferred service provider in the industry and business development.
Giri N.M, Managing Director, Sanjay Raju, Director Telecom Infra Services
Offices:
Bengaluru(HQ), Mysore & Mangalore
Offerings:
•Telecom Infrastructure
•Internet Leased Line
•Internet Broadband
•City Surveillance
•Video Surveillance and Video Synopsis
•Adaptive Traffic Signal
•Traffic Enforcement
•IT Services