Bronwyn Knight: First Woman To Lead An African Real Estate Company To A Listing On The London Stock Exchange

When it comes to breaking conventions, it feels right to talk about Bronwyn Knight, the CEO of Grit Real Estate Income Group ('Grit') the first African women led real estate business to list in the premium segment of the London Stock Exchange(LSE: GR1T). The winner of the 'Exceptional' category of the 2019 EY World Entrepreneur Award Southern Africa, Bronwyn has worked in real estate for over 20 years, with a concentration on commercial real estate across Africa. Under her aegis, Grit which began with two assets valued at $140 million, grew to a portfolio of 54 investments across eight African countries and five asset classes valued at over $800 million over the course of seven years.
What are the USPs of Grit that help you differentiate yourself from your peers in the industry?
Grit is predominantly a pioneer of African real estate and because of the scale and diversity of our portfolio, we have very little direct competition. We have always focused on strong counter party lease covenants with multinationals, hard currency income and sectoral and geographic diversification that gives us and our investors additional peace of mind.
Through our associate company, Gateway Real Estate Africa, which I co-founded, we have excellentopportunities to participate in prefunded property developments that further diversify our income streams for investors. As one of many firsts for Grit, we were able to establish an emerging market product with an extensive corporate governance overlay as a result of the London Stock Exchange premium listing to provide a platform for investors to participate in our company's growth. Another
differentiating factor is our people. I lead a team that has grown from four people about five years ago to over 150 people now who are a very diverse collection of individuals.
Being the firstMauritian based business and the first womenled African real estate company to list in London have been big milestones for me
What were the major challenges that you faced in your professional journey, espe cially as a woman entrepreneur? How did you overcome those challenges to evolve as the business leader you are today?
On a personal level, one of the major challenges I often come up against as a woman, is working in a mainly male dominated industry. Working as a female business leader in Africa's emerging markets, I've always approached prejudice be it implied or intentional as both an opportunity and a challenge. Being extra ordinarily direct open and transparent as a leader and having a fully integrated team behind me have generally made a huge difference in navigating biases.
At Grit, we don't work in a hierarchical structure. Instead, everyone is expected to take equal responsibility and share this within the organisation. The high growth environment andresultant complexity & fluidity of the emerging as well as the frontier markets in which we operate are the predominant challenges. As a result, many people have had some extremely difficult experiences in Africa.Especially from a governance and transparency perspective, it is a very challenging market in which to operate. Because of the extensive due diligences required, listing an African business in London was an exceptionally difficult task, but was critical in positioning Grit as a highly regulated real estate instrument to international investors.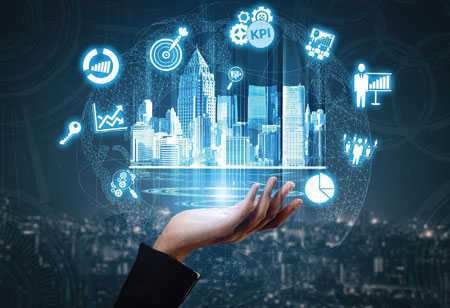 You have acquired extensive experience in real estate leadership & Finance Strategy how does this vast experience help you to chalk out business operations for Grit?
I've been fortunate enough to have been exposed to the entire real estate cycle and in the process have had to manage an extensive range of responsibilities. This enabled me to select and build a diverse, driven team with a range of real estate, asset management, corporate finance, banking treasury and other experience, both on the continent and internationally. This is a huge differentiator from our competition and makes Grit a highly strategic partner to have across Africa.
Although we are still navigating the African landscape and growing, our experience and diversity,enable us to find the opportunities in what others see as obstacles. I always say that Africa is the last frontier for real growth, but it's all about choosing the appropriate partner. We see a lot of opportunities in collaborating with corporates and investors who have strict governance processes but lack real estate partners.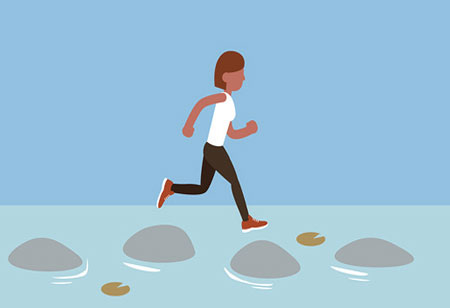 What different roles have you been undertaking within the company?
When the company started seven years ago, there were only four of us and in my role as CEO I was involved in every aspect of the company. As CEO of Grit, my role today is primarily to guide and support the leadership team in delivering on our strategy and mandates from investors. Being a publicly traded company, I also engage with all our stakeholders including ensuring a close relationship with our shareholders and debt providers as part of the Group's investor relations and marketing initiatives.
From an operational perspective, ensuring optimal operational performance of the existing portfolio and assets is of utmost importance. COVID-19 has undoubtedly added a new layer of difficulty for organi sations across the world and because we had to navigate some very unusual times over the last 18 months, business leaders like myself, had to become extremely flexible in our approach. From a real estate perspective this means closer collaboration with tenants and other business partners.
In your journey so far, which are the mile stones that bestowed you with utmost satisfaction both as an individual and a CEO?
I believe my team and I have pioneered many firsts, but a standout event was our listing on the main market of the London Stock Exchange on 31st July, 2018. Some thing else, that, I drew huge inspiration and satisfaction from is the Grit team. I've had the privilege to expand the team from zero employees to over 150 individuals. Today we employ more than 80 people in Mauritius, with more than half of our personnel being locals.
The impact we've had in localising jobs, creating opportunities for businesses and people across all our operations is a legacy that I'm exceptionally proud of.
Bronwyn Knight, CEO, Grit Real Estate Income Group
Bronwyn has worked in the real estate industry for over 20years, with a concentration on commercial real estate across Africa.