With completely collaborated and integrated environs, most corporate firms today are in the lookout for people with multiple skill sets that include integrated technologies and in-depth practical implementation, rather than a single technology. They also tend to invest huge volumes in training the newly hired candidates based on their project requirements, since majority of them lack the very industry acumen required. Despite handholding these corporate firms, a bulk of training institutes today confine to mere technology specific trainings with no proper insights on the emerging business scenarios. Adhering to conventional training curriculums, they lack the right acumen to implement diverse technologies in an integrated manner, and in tune with the corporate's requirements.

Unlike these training institutes in India, Noida-based CIIT offers authentic and top-notch corporate training programs across a spectrum of technologies in Information Technology (IT). Based on the corporate's requirements (job role & budget), CIIT ensures to provide appropriate hands-on industry knowledge to their employees by implementing various business scenarios in real-time. Besides skill set development, the institute extends its arm in equipping the participants with knowledge on different development methodologies, tools, softwares, processes, practices, documentations, agendas, approaches, testing methods and all other aspects involved within their new job role. This way, CIIT – Noida's most trusted corporate training institute, is building professionals with complete skill sets for corporates, thereby cutting-down on their massive investments in in-house training.

CP Singh (Founder & CEO, CIIT) has exclusively shared about the excellence of his institute with CEO Insights. Here are the excerpts.

How did your unique corporate training concept gain acceptance from the corporates?

Initially, the acceptance was less because most of the corporates could not comprehend the importance of our training program as well as the high pricing entailed with it. But they gradually realized the quality and level of competency that we provide. Even people who left our institute initially came back to us and got admitted right away after acknowledging the kind of work we deliver. Unlike our peers in the market, we know the exact requirements of corporates and deliver them training with utmost confidence; thanks to our experience of almost 10 years. The only challenge we faced back then was in sales & marketing, which we eventually overcame.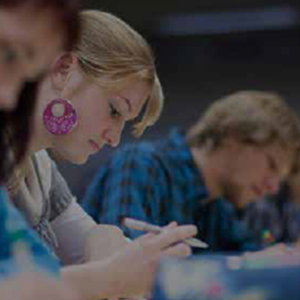 We know the exact requirements of corporates and deliver them training with utmost confidence; thanks to our experience of almost 10 years
Today, we take immense pride in being the only institute PAN India enriched with phenomenal skill sets and a revolutionary training curriculum. Moreover, we are witnessing huge opportunities from college and university graduates who hardly get employed due to zero practical knowledge. We aspire to utilize their money, time and all other resources in the best possible way and equip them with industry relevant knowledge through practical implementation. In fact, we are building professionals with experience equivalent to that of a 3-5 year experienced professional.
Brief us about the training programs you offer along with the processes followed.
Our training programs are categorized as JAVA Full Stack Developer, Linux/Unix Admin Developer, ORACLE Developer, Python Full Stack Developer, MEAN Full Stack Developer, and DevOps Engineer. These programs are not just for the corporates, but also people struggling to get employed and those employed in other domains. We will also be launching new programs under Data Science and Big Data very soon.
Our training process is segregated into two types – Standard Certification (online & offline) and Industrial Training (only offline). While the former process is nominally priced from Rs.10,000 – Rs.25,000, the latter process ranges from Rs.60,000 (Level-I), Rs.80,000 (Level-II) to Rs.100,000 (Level-III). I personally believe that online training can only educate and create awareness among the participants, but not make them employable. That's the reason we offer Industrial Training purely offline to corporates.
How do you infuse the aspect of customization across the content you deliver?

We offer assessment-driven training programs, wherein we conduct appropriate tests once in every 15 days to remove all gaps in candidates. When a candidate doesn't perform well in a test, it is not only his/her responsibility to fine-tune the skills, but ours too. It is a two-way process. Hence, we constantly revise our test mechanisms in tune with the candidates' performance so that each one of them turns-out to be brilliant and employable. This is how we understand what we lack and also what our candidates lack.

The linchpins behind tailor-making this content is our team of well-trained experts who are basically full-time working professionals with at least 7-8 years of experience. It is indeed due to their expertise we are able to train candidates on diverse practical scenarios. We also invite corporate trainers to give lectures, if need be.

What are CIIT's future plans? Also, how do you stay abreast of the advancements in the industry?

Our primary plan is to build a new brand that can focus on offline & online training so that CIIT can turn into an offline & online training institute. The other plan we have is to integrate academic education at colleges and universities with industrial training so that students can graduate with the right industry knowledge and hands-on experience. Despite universities striving to realize this concept, they don't actually own the right technical infrastructure and IT Working Trainers to make it effective.

Being an industry leader, I constantly learn and implement variegated things till I experience the way they work. This is what I preach to my team too!

Key Management:

CP Singh, Founder & CEO

CP Singh is a well-versed corporate trainer and industry leader with over seven years of industry experience. He channelized his predilection for learning new things into establishing CIIT to help people struggling to learn and get employed.

Location: Noida

Trainings:

JAVA Full Stack Developer
Linux/Unix Admin Developer
ORACLE Developer
Python Full Stack Developer
MEAN Full Stack Developer