Diaz Invest: Creating Informed Investors via Automated Financial Advising Tools & Social Media Platforms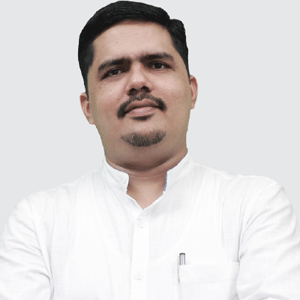 The finance and investment industry is back on its foot after years of recouping from the 'Great Recession'. While progressing towards a more dynamic world, the turbulence of uncertainty and volatile economic conditions still wobble the financial foundation of many. Citing this resilience back in 2007, when the great recession was gaining a devastating momentum, Primson Diaz (CEO) established Diaz Invest (a leading Kerala-based investment services firm) to help stabilize the wealth of thousands of Malayali families across the world and in turn transform their lives through prompt financial knowledge sharing & investment services.
Etching 'customer experience' as the company's credo, Diaz Invest transformed many savers into investors by positing utmost trust, commitment and values. Besides focusing on Need Assessment planning inclusive of retirement and child's future planning, the company ensures complete assistance while deploying services like mutual funds, fixed deposits, ELSS and gold savings plan.
Further channelizing its strength derived from unmatched services, efficiency and high-spirited team of professionals, Diaz Invest today stands as a strong social media influencer promulgating awareness through its viral video program - Thommichan Tips, exclusively webhosted by Primson on YouTube and Facebook. In an exclusive conversation with CEO Insights, Primson elucidates the growth of Diaz Invest as a top-tier financial servicing company in Kerala hand holding copious of clients in 50+ countries.
How is Diaz Invest carving its niche in the financial industry and integrating business intelligence to deliver optimal customer experience?
With the establishment of Diaz Invest, we started our Investment services journey with great passion to make a change in people's lives. From this stage of servicing as financial coach, we plunged into mutual fund industry in 2008 to upgrade investor's investments that proved profitable for both. Despite stumbling blocks like market recession, bullish economic growth and ever-changing monetary compliances, the company's performance graph sky-rocketed with our milestone of Rs.25 million assets under management in 2013 and Rs.100 million assets under management in 2017. Now we are the largest SIP accumulator in the retail sector in Kerala, Every month we are adding Rs.1 million Fresh SIP books. Integrating a decade old experience, we presently outshine as experts in providing pre-eminent services to personalized spectrum and creating awareness through social media platforms. Thus, we lay the foundations for homes with happy tomorrow and build the bridge to financial freedom.
Knowing the backdrops to investment strategies and financial planning, we integrate them with defined six-step process to help our clients frame a bigger picture and handle their finances holistically
What are your strategies to unravel the truth behind investing and cope up with customers' agog while servicing?
When it comes to saving and investments, we tend to feel like experts and end up questioning our financial advisor's logic on certain recommendations, hence overrating personal intelligence that overshadows logic, decision making rationale and oft times lead to dropping results. However, the truth is that the financial advisory is not just about intelligence, logics or expertise; it helps in bringing discipline, stability in investing approach, sense of urgency, realization of needs and controlling extreme money habits and emotions. Knowing the backdrops to investment strategies and
financial planning, we integrate them with defined six-step process to help our clients frame a bigger picture and handle their finances holistically.

How is your business framework on par with the innovations in technology besides ensuring high reliability and accessibility?
For the success of any investment goal, innovation plays a pivot role; deploying which we commenced a YouTube channel, Thommichan Tips to acquaint people with financial investment and wealth management learning. Tapping avant-garde technology to the crest, we provide our investors with a unique mobile app and website portal to seamlessly transact mutual funds and monitor portfolio. In the coming future, we are planning the launch of investor awareness programs in major cities and gulf countries while also webcasting live programs on social media platforms for better knowledge sharing.

Like Warren Buffet once said-"You don't need to be a rocket scientist. Investing is not a game where the guy with 160 IQ beats the guy with a 130 IQ", we at Diaz Invest educate our customers to prioritize wealth management and look for expertise in managing not just wealth but humane attributes as well. Investment objective becomes critical if we fail to get maximum benefit considering the present set up of investment environments; hence we guide the common investors through their investment rolls to invest in right choice that gives maximum gain.

Key Management:
Primson Diaz, CEO
A certified AFGP, CFGP professional with 16 years of work experience, Primson weighs wealth management on equilibrium with other professions and advices to gain expertise in managing wealth and emotions for holistic investment gains.

Office: Ernakulam
Offerings:
• Mutual funds
• Insurance
• Fixed deposits, ELSS
• Gold savings plan