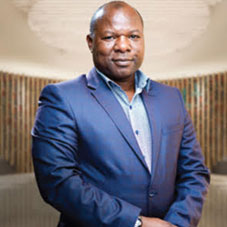 Over the last few years, most insurance carriers have demonstrated remarkable flexibility and resilience in overcoming various obstacles, especially the impact of the pandemic and the economic fallout from the Russia-Ukraine conflict. The road ahead is dotted with multiple hurdles from rising inflation, interest rates, and high operating costs; the looming threats of recession, climate change, geopolitical upheaval, and competition from InsurTech. With an increasing focus on personalized premiums and usage-based coverage, insurers are leveraging on the use of Internet of Things, advanced analytics, and machine learning to develop more granular individual risk profiles. The broader adoption of IoT could usher in a similar reshaping of products in life, health, property, and commercial lines. As blockchain becomes more widely adopted, it will help insurers more effectively manage customer data safely. consistently and simplify current issues such as identity management as well as verification. InsurTech firms have been showing significant growth in auto, home ownership, and cyber insurance. Strong growth will stimulate traditional insurers to acquire technology capabilities or partner with InsurTech companies. Dr. Nathan Chikono, Group Chief Executive Officer of Champions Holdings, is leading the insurance industry with his strategic expertise by putting customers at the center of the insurance industry and value innovation thrust.
A thorough-bred insurance and risk management specialist with over 20 years of service to the industry. Dr. Nathan holds a Bachelor's degree in Risk Management, a Master of Commerce degree in Business Management, a Master of Arts degree in Leadership and Management, a Doctor of Business Administration, and a Ph.D. in Management Studies specializing in Competitive Intelligence finalist. He is passionate about providing unmatched customer service and innovative risk financing solutions to clients.
Dr. Nathan engages in an exclusive interaction with the CEO Insights Magazine.
You have been delivering your expertise for two decades in the insurance industry; what is the success mantra behind this perseverance? What motivates you as a new-age leader?
Success in business management comes from embedding risk-based thinking and practice in everything we do. Despite difficulties or discouragement from others, a steady continuation in the course of action is the most critical factor for sustaining the business. A leader does not easily give in when facing obstacles while moving towards an ultimate goal. A crucial aspect of being a good leader is to nurture
your team. As their leader, your team looks to you for guidance, strength, motivation, and support; thus, it is your responsibility to ensure that your team is healthy and happy. Risk is pervasive in nature as it is inherent in everything we do and is responsible for much of the pain and suffering at the corporate and personal levels. As a new-age leader, I got motivated by finding solutions to the daily emerging risk environments and contributing to the drive toward sustainability.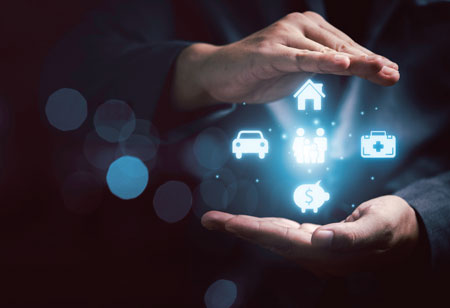 How would you define Champions Holdings as an organization and its position in the market?
Champions Holdings has interests in insurance, risk management, and technology. We have set out to champion insurance penetration in Zimbabwe by demystifying insurance and risk management through innovations that promote risk-based thinking and practice in all spheres of life. We are a growing business in our chosen market segments and have created a connected ecosystem of value-adding services ranging from risk underwriting, distribution channel management, and insurance technology development. With this rich history, the company has gained valuable experience operating in some of the most challenging economic environments, including the hyperinflation era, the dollarization era, and the multi-currency era. Valuable lessons have been acquiredwhich have been institutionalized to make the business resilient.
Survival kit for sustaining the insurance industry growth includes continuous professional development, adopting global best practices, value innovation, and compliance
Our flagship brands in each segment are market leaders for example, Champions Insurance is a top 6insurer in Zimbabwe. BlueFin Technologies is a leader in supplying cuttingedge insurance technologies ranging from customer selfcare insurance portals, crop and climate monitoring systems, and telemetry technologies for usage based and parametric insurance contracts. Global Risk Underwriting Managers (Zimbabwe) and Southern Oracle Risk Underwriting Managers (Mauritius) are toll underwriting managers who support large insurers in managing micro insurance business and insurance distribution channels. Our vision is to derisk enterprise and helps achieve growth with sustainability for our entrepreneurs.
How do you suggest suitable insurance plans to your customers that help in meeting their individual needs?
Recommending suitable insurance solutions for clients begins with developing the customer relationship and understanding the customer risk profile. Mapping the key risks is a natural progression from knowing the customer; as often said, 'To underwrite is to
know.' We have risk engineers specialized in conducting risk surveys, risk profiling and risk management who will immerse in the client environment to thoroughly understand the client's background and then identify the key risks and the possible solutions to each exposure.
At Champions Insurance, we have perfected the art of insurance and risk management with our pillars of strength being highly trained, specialized, and motivated staff; an extensive physical distribution channel backed up by our digital ecosystem to reach out to all Zimbabweans and having top rated reinsurance securities to ensure an efficient risk transfer mechanism. We offer comprehensive coverage for different risks through our featured flagship products like cyber security insurance, motor comprehensive, home owners, agriculture insurance, and many more. Our clients are the most important stakeholder group, hence the need to anticipate their needs and provide risk financing solutions by being ISO 9001:2015 compliant.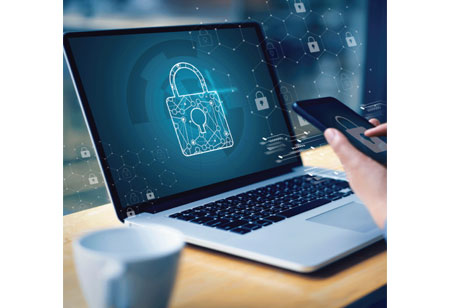 Which are the areas you have envisioned in creating impacts towards the future roadmap of your company?
The future lies in engendering sustainability practices underpinned by sustained cost reductions, customer selfcare and appropriate technologies. Our experience expertise, and flexible approach give our clients confidence that their individual needs are met.Commitment, integrity respect and innovation are some of the fundamental values we always adhere to and inculcate in our future action plans. We continue to look forward and develop as a business to meet the needs and expectations of the rapidly changing markets.
In light of your strong experience within the industry what advice would you give to budding industry leaders?
Budding practitioners must always be relevant in their knowledge pool and continuous professional development. Regulatory compliance is the weather in which we do our business, so we must take meticulous steps each day to ensure regulatory compliance and be leaders in creating a desirable future for all. Innovation is essential to the survival of the insurance business; if your company innovates well, your business will continue. The more you empower your team to innovate, the more innovative you will become as a company. More importantly, we must delight our customers, anticipate their needs, and respond with relevant solutions.
Dr. Nathan Chikono, Group Chief Executive Officer, Champions Holdings
A Fellow of the Insurance Institute of South Africa (FIISA), an Associate of the Institute of Risk Management South Africa (AIRMSA), Certified Risk Management Professional, ISO31000 approved trainer, Dr. Nathan is one of the most experienced insurance and risk management professionals. He always strives to be the best version of himself by upholding lifelong learning, learning together, and from each other.