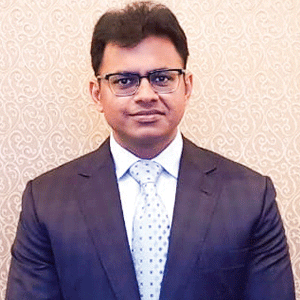 2008 was a year of great significance not only nationally, but globally. While on one hand, the industry was battling the downturn in the market caused due to the downfall of Lehman Brothers and its after effects, on the other hand, people started to look at India as the Land of Opportunity and the Next Big Thing in manufacturing. When the opportunity curve was at its zenith, Rajat Sarawgi (Managing Director, Grow Ever Steel(India) Pvt. Ltd.) was quick to identify a crater in the already competitive Precision Tube industry. Many engineering companies just wanted a reliable source for their exports who they could trust and count on every time to meet their onward commitments. While the manufacturing ability was present in the state, the service angle was missing. Keeping this laguna in mind, Rajat established Grow Ever Steel to address these very needs.
Against all odds, the brand Grow Ever today has carved a niche for itself in Bengal and Beyond, being one of the leading choices of OEMs for MS ERW Precision Steel Tubes. With two state-of-the-art factories located at Falta near Kolkata and liaison offices spread across the country, the company also offers Hollow Sections (RHS/SHS & Oval) and Tubular components, predominantly projected towards verticals ranging from automotive to light engineering, medical, hospital equipment and construction amongst many more.
Rajat's know-how, experience, and an excellent academic career have played a pivotal role in Grow Ever thriving forward by battling an array of challenges. A graduate from St. Xavier's College, Kolkata, and an MBA with Distinction from Cardiff University (UK), Rajat has been spot on with his vision and choosing the right path to ensure greater success. CEO Insights delves deeper into this anecdote through an exclusive interaction with Rajat.
Though 2008 was a year of significance for Bengal's manufacturing industry, it was followed by the great recession. How did you manage to not just survive, but grow at an impressive rate?
Immediately after our commissioning in 2008, Tata shifted its Nano project from Bengal and that gave us our first major setback within a month of starting as we lost
our biggest potential customer. We did not have to wait long for the next challenge, as the global recession hit the world economy and our export customers clamped down their production capacities by over 80 percent which impacted us directly. However, we didn't get bogged down and focused more and more on the development of our inherent capabilities as we knew that our time would eventually come. Its been 10 years ever since we started building our company from scratch, and today we are extremely proud to have grown at a positive rate each year since then!

"Grow Ever today has carved a niche for itself in Bengal and Beyond, being one of the leading choices of OEMs for MS ERW Precision Steel Tubes"

World-class quality is quite a demanding commitment entailing significant investment in infrastructure. What were the preparations to ensure world-class quality products & service?
True that! With a current capacity of over 30,000 MTPA, we have two state-of-the-art facilities in place. Our machines include additional features such as air cooling for better weld quality and robust solid state welders giving our products a greater edge in the market. A number of cutting and chamfering machines are installed through which Cut to Length (CTL) tubes are offered. Numerous press machines, tap machines and other SPMs are also installed sourced from the leading manufacturers in U.S., Taiwan and India. Moreover, our factory is located in close proximity with Kolkata, thus savoring the advantage in terms of sourcing raw materials from established companies from in and around the state and affecting timely shipments from Kolkata and Haldia ports.

World-class quality is quite a demanding commitment entailing significant investment in infrastructure. What were the preparations to ensure world-class quality products & service?
True that! With a current capacity of over 30,000 MTPA, we have two state-of-the-art facilities in place. Our machines include additional features such as air cooling for better weld quality and robust solid state welders giving our products a greater edge in the market. A number of cutting and chamfering machines are installed through which Cut to Length (CTL) tubes are offered. Numerous press machines, tap machines and other SPMs are also installed sourced from the leading manufacturers in U.S., Taiwan and India. Moreover, our factory is located in close proximity with Kolkata, thus savoring the advantage in terms of sourcing raw materials from established companies from in and around the state and affecting timely shipments from Kolkata and Haldia ports.

To stay ahead of the competition, it
also takes great team work. How do you manage to produce this extra vibrancy from the in-house people that you have?
The company is run in a way that freedom is given to Experience, confidence is given to Explore and trust is Entrusted on each and every member of the Grow Ever's family. Each employee shares the belief of this being their own company, which makes them perform to their best of abilities. In most of the times, ideas are discussed and their thoughts are given due respect before taking a final decision. As an organization, we believe in 100 percent trust, and thus all employees are given the responsibility of taking decisions, as long as they can justify the same if & when required.

Innovation being another crucial aspect, what kind of innovation/R&D is currently happening in Grow Ever Steel?
We have an extensive R&D team in place, which is updated with the changing technologies and mechanisms of the market. We constantly try to incorporate the same in our products to offer customers an updated product portfolio. There are numerous products in which market research is done and only those that find synergy with our core products are then pursued with.

Going forward, what are the opportunities you foresee and what are your strategies to make the most out of them?
The industry is now at an inflexion point and it has boiled-down to the survival of the fittest. There is immense potential for those who are willing to grind it out and sustain the cost pressures by focusing on a quality products and higher productivity. Excellent customer relations and interpersonal skills will also play a big part in the future.

We are moulding ourselves to adapt to these changes by paying attention to the finer detailing on our products that makes the ultimate difference between a customer friction and customer satisfaction. We are also working on having our presence across all the major cities in the country through our products.

Key Management
Rajat Sarawgi, Managing Director
Rajat has experienced the industry for more than a decade after an excellent academic career. He is a commerce graduate from St. Xavier's College, Kolkata and an MBA graduate from Cardiff University(UK).

Office:
Kolkata
Factory:
Falta(50kms from Kolkata)

Product Offering:
•ERW MS Precision Tubes
•Sheet
•Square/Rectangular Hollow Sections
•Oval/Capsule Tubes
•Cut to Lengths
•Tubular & Stamped Components
•Fasteners (under development)