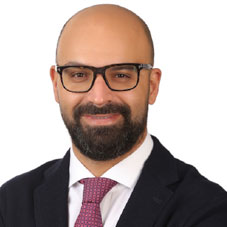 The logistics and Supply Chain Industry plays a crucial role for every other industry across the globe and post pandemic the sector evolved from just being a support sector to a highimpact sector. DSV Abu Dhabi provides and manages supply chain solutions for thousands of companies every day in such a competitive environment. Focused in the country content (ICV) the leadership of DSV Abu Dhabi, striving to become a leading global supplier, target extensive growth, and be among the most profitable in this industry.
Mohammad Jaber is an experienced Director with a demonstrated history of working in the logistics and supply chain industry. He has completed his Agricultural Engineering from the University of Jordan and before becoming the COO of DSV AbuDhabi and Managing Director for DSV Air and Sea Abu Dhabi, he has worked with companies like Al Dahra Agricultural Company and Agility.
Mohammad Jaber engages in an exclusive interaction with CEOInsight.
What have been the turning points in your professional journey? What have been the most significant take aways?
The demand for logistics and supply chain solutions have driven my hunger to learn, innovate and adapt to the new accelerated technologies. The world changed dramatically since I started my career, with the development of new technologies. Witnessing the impact of new technologies was when I felt that logistics and supply chain is one of the areas where I can really learn and add value by connecting the world and helping my region, my country, and people to connect and be part of the journey of growing our economy.
What are the new skills, traits, and
knowledge that are crucial for a COO to be successful today?
I believe that it's important to work hard, learning from mistakes, continuous research and development at the personal level and organizational level. It is also important to have self-awareness and find the right questions, time management, fitness and mental health, progress management, planning for important things to avoid dealing with urgent things are some of the skills and traits which are very crucial for a successful COO. Other than that, it's important to have a growth mindset and the vision to catch the smallest details, but the most important of everything is to love what you do.
Focus on things that add meaningful value to our lives
What are the radical factors you consider while building a successful operations team and tell us about your leadership approach?
The changes in the world driven by hightech have forced every successful organization to focus on the youth, attracting more innovative people to the organization, and cross pollination between experience and hightech to produce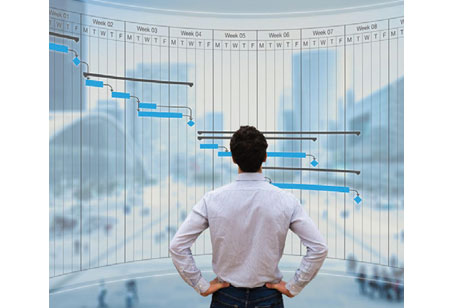 great ideas that can be implemented fast. I always look to get people on board that have something better than me so that we can learn from each other, and we can exchange knowledge because no one knows all. Change is the only constant; there fore, survival is not for the fittest any more but for the fastest to adapt. We have to be the one who is leading the change before finding our selves chasing others, but sometimes it doesn't work, and we need to accept this and master how to do better to try and lead the change.
What did the pandemic mean for you? How did you approach the need for a new workplace model and new operational strategies?
The pandemic provided lessons in life and in the supply chain. I faced huge challenges at every step but
the ability to play a role in the shipment of life saving PPE was a huge motivation. Every day we found challenging solutions both internally and externally with customers and our ability to be ready all the time for change gave us a competitive advantage and a huge push to use all our capabilities to bring together our resources to survive and help. Moving food supplies, PPEs or vaccines was never easy unless we have the right culture and courage to do much more. The world won against the pandemic and learned many lessons but it was a stark warning for the future, and I believe every business must focus on sustain ability and every business continuity plan must give more attention to sustainable growth.

What are your future plans as a COO and what would be your advice to the budding leaders in the operations department?
What matters is progress and being able to grow with a sustainable approach. Also, the adaption of new technologies will continue for some time and when implemented, it will lead to a change in the market. Still, we have to keep strategic navigation on what fits us, what can be fast, and what will positively impact our environmental footprint. The ability to use technologies to optimize operations and improve efficiency and productivity to keep our services with great experience and good value for money still based on such competitive market. I would always be recommend that operations departments at any company plan ahead and focus on important things to avoid emergencies. Manage risk rather than manage emergencies, search for how we can do things more efficiently and more productively, and make sure to focus on what really matters.

Mohammad Jaber, COO, DSV
Mohammad has more than 21 years of working experience in the logistics and supply chain industry. He has completed his Agricultural Engineering from the University of Jordan and currently, he is the COO of DSV in Abu Dhabi.

Hobbies: Reading, SpearFishing, Car Racing
Favorite Cuisine: Japanese, Mediterranean
Favorite Book: Thanks for Being Late
Favorite Travel Destination: USA