Rustomjee Academy for Global Careers: Creating Industry-Ready Professionals with Phenomenal Employability Quotient

Given the increasing momentum of Industry 4.0 – intrinsically powered by nine technological advances, almost a dozen-odd companies in India are swiftly striving to adapt to this wave (Source: WEF-McKinsey study). In tandem with this adaptation, these companies ought to build a team that is not only industry-ready and skilled, but efficient and multitasking so that they can create lean, robust, cost-effective and productive structures. Yet, not every organization today desires to spend its capital expenditure on training its workforce, which stresses on the need for a full-fledged training institute to take-over this responsibility. In fact, it is highly imperative that these institutes ensure to teach what is relevant today and tomorrow to their participants, thus augmenting their employability quotient. But on the dark side, not many training institutes today emphasize on vocational education, a vital and highly employment-oriented solution that can curb majority of the employability problems in India.

Standing tall amidst these vanilla training institutes in India is Rustomjee Academy for Global Careers (RAGC), a Vocational Education and Training division of Rustomjee Group, since 2008. The chief aim of RAGC has always been to provide technical training and vocational education to deserving candidates in the society, thus making them industry-ready with phenomenal employability quotient. This way, the firm is playing a pivotal role in strengthening organizations' core operations by helping them in capacity building. Undeniably, RAGC stands-out as a true manifestation of its vision to create world-class technical experts for India, besides impacting peoples' lives through the power of skill and vocational education.

11 Years of Excellence

Foreseeing the huge need for skilling and reskilling in the market, RAGC came into existence and since then has been proactively addressing this need. Through a spectrum of vocational training activities across PAN India, the institute has been seamlessly contributing towards building our country. From vocational education in schools (9th & 10th standard), vocational diploma & degree programs, international degree programs, to skill training initiative under Skill India Mission, RAGC has never delivered anything less than the best to the participants. Its expertise extends even across corporate training, CSR training, and adaptation of ITI under PPP model. By large, the institute believes that thoughtful engagement with stakeholder is what helps any business to flourish, post working in the real estate realm for over two decades. Indeed, this is what RAGC has been preaching across all its business modules.

Training That Speaks Distinction

Besides having standard training programs, RAGC's primordial approach has always been towards designing programs that are not just outcome-driven, but attuned with the current market trends and technologies. Percy Chowdhry, Director, RAGC, adds, "We ensure to firstly carry-out skill gap and aptitude gap analysis (series of pre-assessments) for our industry partners to identify their reskilling needs and outcome expectations, and accordingly devise training programs for them". Today, the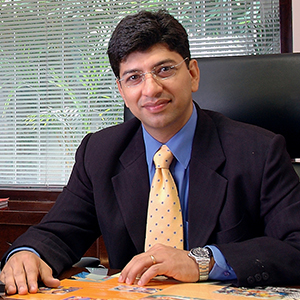 takes immense pride in its breadth of training programs that are focused on bridging the above skill and aptitude gaps in employees.
To do so, RAGC's team leverages Virtual Reality to create hypothetical assessment scenarios, wherein the fundamentals, problem-solving ability, and application of skills of employees are measured appropriately. In fact, the very foundation of these programs is to create multi-skilled employees who can further forge lean & robust organizational structures for industries. Backing this strong foundation is RAGC's partnerships with premium industries such as Jaguar, Mercedes-Benz, L&T, Audi, Tata Housing, Mahindra Lifespaces, Four Seasons, The Oberoi Group, Taj Hotels, and many more.
Currently, RAGC is engraving its excellence in verticals such as automotive, construction, electrical, hospitality, business and healthcare. Under construction, the institute offers a fleet of training programs (priced from Rs.10,000 per candidate) for finishing supervisor, facility management & building services, senior project management, MEP engineer, MEP supervisor, QMS, inventory management, and many others. Deploying practical and hands-on approaches, RAGC's panel of 25 technical experts adeptly deliver the above programs to participants, allowing them to apply their learnings in real-time scenarios. These experts boast of around 10-25 years of work experience across Indian & international projects and thus possess rich understanding in diverse domains. Besides, the main emphasis of these professionals is towards enhancing project quality, increasing productivity, reducing wastage & rework, completing project on-time, adopting novel technologies, 'first time right' principle, and creating dynamic & lean organization.
Post the training process, RAGC assesses the participants through outcome-driven assessments, wherein all the training gaps identified are bridged, besides giving them an implementation plan to apply the learnings from training. By large, the sole aim of the teams at RAGC is to serve clients in the best possible way, by staying abreast of the emerging industry trends through active participation in industry summits, technological forums, product launches, conferences, and training workshops.
Imparting Industry-Grade Quality
Right from framing the training program's outline, curating content to delivery, RAGC leaves no stone unturned to bring-in the industry-grade quality. The institute's in-house team along with a panel of industry experts from each domain meticulously frames the outline of each training program. This panel includes 10 senior industry veterans
with more than 20-30 years of experience and roles such as COO, RND Head, Director – Projects, Vice President, Dean and others across MNCs and big corporate brands.

What's more spectacular about RAGC is that this framed outline is later-on shared across with specialized industry faculty holding work experiences in that specific topic of delivery, for further valuation. Only after this is accomplished, the content is curated by the institute's faculty, which is further verified and vetted by the industry experts. Altogether, the team's Academic Head overlooks the delivery and quality oriented aspects of all training programs. Percy summarizes, "To maintain the highest level of quality in our content, we have engaged with our industry partners at multiple levels to create a robust maker-checker system, which is further overseen by our internal team".

Increasing Acceptance – Industries

So far, the biggest challenge RAGC had to overcome was eliminating the stereotypical mindsets – 'Experienced employee doesn't require training' and 'What if they leave the organization after training?'. Especially in the construction sector of India, the economy is currently growing at a slow pace, while there lays a humungous shortage in manpower. In fact, the average supply of manpower would be only 642,000 civil engineers in the next ten years, whereas the requirement accounts to approximately four million, reports a media firm. Thanks to the increasing acceptance among visionary leaders from diverse industries, training, upskilling and capacity building has now become a part & parcel of every organization. Essentially, this acceptance is what RAGC is harnessing today and thus transforming India into the capital of skilled manpower.

In the coming years, RAGC is planning to constantly upgrade its training modules in tune with the latest practices and trends adopted by the industry. Breathing the tagline – 'Making you Industry 4.0 Ready', the institute is all geared-up to introduce Industry 4.0 across all its training programs, thereby making its participants ready to meet the current as well as future market demands. Above all, RAGC aspires to reach all corners of India, besides taking its training modules & methodologies to international waters – Gulf market, which currently experiences high demand for training.

Key Management:

Percy Chowdhry, Director
Percy is a proficient business leader with vast experiences in marketing & operation from Dunlop, Gulf Oil and Coca Cola. He stands as the leading driving force behind making India the global capital of skilled and industry-ready graduates across RAGC.

Locations: Mumbai, Dahanu, Thane, Bengaluru and Uttarkhand

Offerings:

Vocational Education in Schools (9th & 10th Standard)
Vocational Diploma & Degree Programs
International Degree Programs
Skill Training Initiative Under Skill India Mission
Corporate Training
CSR training