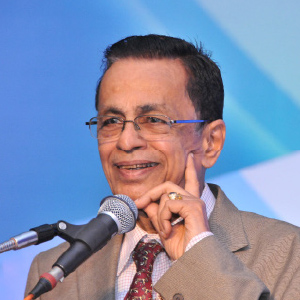 In the recent past, the educational endeavors by A. Shama Rao Foundation a private charitable trust established in 1988 by an eminent Chartered Accountant A. Raghavendra Rao has been quite focused on Research & Innovation. Mangalore based Srinivas University, the trust's flagship university amidst 18 academic ventures under the Srinivas Group of Institutions, has gained a stellar reputation over the last six years, being known for its state of the art research facilities, unparalleled works published, and progressive faculties.
A private Research & Skill focused university established in 2013, Srinivas University offers undergraduate, postgraduate, and research courses under nine colleges with about 75 courses. The University incorporates innovative super specialty programs both in UG and PG levels in harmony with the present and future of various industries, while the keen focus on continuous evaluation makes them foolproof. CEO Insights interviews Raghavendra, Founder & Chancellor, Srinivas University.
Recognized as a private research university, what opportunities do you foresee in the current education sector pertaining to research, and how are you molding your university with respect to this?
We, along with the stakeholders, have got an opportunity to do innovations in both teaching-learning models and research models through maximum offered autonomy for excellence. We have decided to use this opportunity to bring innovation in research and contribute effectively & efficiently by using our 30 years of academic & research experience with responsibility & accountability. In the process of realizing the objectives to become a world recognized university in research & innovation, we(Srinivas University) have already identified four core areas of intensive research. This includes establishing international research centers in ICCT (Information
Communication and Computing Technology), Nanotechnology, Productivity & Innovations, and Higher Education & Research. We have also started a new initiative called establishment of Atomic Research Centers - individual, faculty coordinated research centers to plan & organize research on small, innovative & futuristic topics.
We are also commencing a couple of future technology based advanced research centers in emerging Universal General Purpose Technologies
What are the innovative methodologies /technologies that you deploy across your programs?
In order to realize the research objectives of our University by involving all stake holders, our research & innovation council has developed some innovative methodologies to do research in Management, Social Sciences, Education, Engineering & Technology, and Health Sciences. This includes a new research framework called Company & NGO Analysis (for Business Management, Social Sciences, and more), Patent Analysis in Engineering, Technology, & Health Sciences, organizational performance improvement model called Theory of Accountability, and another complex concept named ABCD Analysis. These four methodologies allow researchers to analyze the research problems in new qualitative perspectives.
We are also commencing a couple of future-technology based advanced research centers in emerging Universal General Purpose Technologies (UGPT). It's planned to develop Srinivas Nanotechnology (NT) Research Center and Srinivas Information Communication & Computation Technology(ICCT) Research Center as international research centers to attract international funding and researchers in the near future.
What is the kind of professional experience that your faculty bring to the table, and how do they contribute towards these research initiatives?
We have around 140 faculty members belonging to eight colleges of Srinivas University. They are actively involved in research and publications. In this year, each
college/ department has planned 2-3 National Conferences in emerging areas of their respective subjects by involving students, researchers, and faculty members. In the last year, the wings of Srinivas University like Management Studies, Social Science, Business Management, and Computer Applications grabbed third rank in Elsevier Publications' SSRN Research Network. The Srinivas Institute of Management Studies also grabbed the first rank among International Business Schools other than from the U.S. In addition, Dr. P.S.Aithal, our Vice Chancellor grabbed the first rank among the world's top 12,000 Scholarly Business Authors.

How are you updating yourself with the latest technologies & education sector trends in order to make Srinivas University to reach its future goals?
We have created separate Centers for Research & Innovation, Technology-Business Incubation, and Entrepreneur Development to enhance independent thinking and employability. Moreover, we encourage our students to take part in the international competitions, debates, sports, and other cultural events. With the slogan: 'Your Career, Our Mission', our University is educating the next generation by investing efforts to create innovators who will serve the society. With state of the art laboratory facilities, libraries, resource centers, and having implemented, proven, global academic practices, our University has set itself out to become a premier, innovative, top research University in the international stature in the near future.

Key Management:
A. Raghavendra Rao, Founder & Chancellor
Raghavendra dons different hats in his service to the cause of 'Nation Building'. His belief that nobody should be denied an opportunity to learn has seen many so called below average students evolving into world class professionals in their chosen field. He also believes that success comes to those who are disciplined in life and focused on their goals. His institutions have always laid great stress on disciplined life both inside and outside the campus.

Office:Mangalore

Research Programs:
•Business management & commerce
•Computer & information sciences
•Social sciences & humanities
•Hotel Management & Tourism
•Education
•Engineering & Technology
•Physiotherapy
•Health Sciences