Tumbledry Solutions: Working With A Vision Of Revolutionizing The Unorganized Laundry Industry With Technology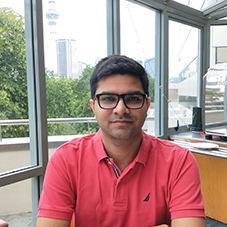 CEO Insights interviewed Gaurav Teotia (CEO) of Tumbledry Solutions, wherein he elucidated the inception ideology of his company and the challenges he overcame in his entrepreneurial journey.
Share with us about the inception story of Tumbledry. What inspired you to get into the startup retail Business?
During their travels to South East Asia in 2016-18, both Navin Chawla and Gaurav Nigam (Co-founders & Directors of Tumbledry) witnessed the laundromats market booming there. Despite comparable income levels, however, there was no definition of organized laundromats in India. Dhobis, maids, and local mom-and-pop stores offering non-standard facilities continued to dominate the laundry industry. The organized sector accounted for just 4-5 percent of the total industry.
When you consider that laundry is a daily need for any household and it is a non-value-added household chore that gives the doer no sense of personal satisfaction, you have a big business opportunity there just waiting to be seized in a highly unorganized market worth potentially USD 34 billion per year. It was similar to when hypermarkets and supermarkets such as Big Bazaar, Reliance Retail, and others joined the fragmented retail sector and helped to organize it to some degree.
In late 2018, all of the co-founders began exploring the concept and soon agreed to put it into action, owing to the scale of the opportunity and its enormous future potential growth rate, as well as the lack of any significant organized competition.
Tell us about the journey so far. What are the challenges that you encountered and how did you overcome them?
So far, the two-year trip has been thrilling. Within two years of opening our first store in Noida, we have grown to 140+ franchisee signups and currently, we have a national footprint of more than 30 cities. We have also had success with our business model in tier 2 cities like Gorakhpur and Ayodhya. The fact that 30% of our franchise partners have taken additional stores within a few months of opening their first store is the best testimony to our success.
Obviously, as with any new company, the journey hasn't been easy all the way. Since this industry is still technologically evolving and is moderately reliant on semi-skilled labor, maintaining a consistent standard of service was initially a major challenge. However, over the last year, we have organized & structured ourselves to be able to provide our franchisees with highly trained manpower through our on-the-ground territory managers. In the modern laundry industry, this is a one-of-a-kind structure.
Within two years of opening our first store in Noida, we have grown to 140+ franchisee signups and currently, we have a national footprint of more than 30 cities
Besides being a CEO, what different roles & responsibilities have you been undertaking at Tumbledry?
Everything comes back to my desk as a CEO, however the goals on which I place emphasis on, change over time. Initially, it was about expanding the Franchise Network, then processing efficiency, and now, in the Covid age, we are embracing digitization to make our brand even more relevant and important to our customers.
Tell us about your personal achievements at Tumbledry and the business transformation you have led via those achievements?
The development of a national brand, and the potential of it becoming available in every urban city in India within the next three years, is the greatest achievement for any professional. Despite the Covid pandemic, we have scaled and grown to 30+ cities in India in the last two years.
The importance of hygiene has never been greater, and at
Tumbledry, we guarantee 100 percent sanitized and clean clothes, allowing our company to expand exponentially.

Moreover, the clear support system for our franchise partners which provides them with Trained Manpower, Process Guidelines & Adherence, IT Enablement, Digitization, and Business Development is another pillar that has allowed the growth of our brand.

During our journey we have seen a significant change in consumer behaviour where in the adoption from an unorganized, non standard sector to a professionally run, organized laundry service has brought immense value to both our customers and our franchise partners.

What unseen opportunities do you see that may result in making your startup a huge success? Also, what are your strategies to add to the upcoming year's role as the CEO?
In the post-pandemic world, we see two distinct opportunities. First, consumers will become more digitally savvy and prefer contactless service. We are constantly innovating in the digital space, and we already have a fully integrated network of customer app, store CRM, and delivery boy app. Second, people will be more hygiene aware, and the transition from unorganized players like small mom and pop shops to organized players will be dramatically quicker.

Besides, the industry's size is expected to grow dramatically. Sanitized washing, shoe cleaning, curtain cleaning, carpet cleaning, home sanitization, and other cleaning services will be in high demand. We are well placed to meet the demands of this expanded service portfolio because we already provide similar services at all of our locations.

Gaurav Teotia, CEO, Tumbledry Solutions
Gaurav graduated from IIT Dhanbad with a B.Tech in Electronics Engineering and an MBA from IIM Ahmedabad. Gaurav began his career as a Defense Scientist in 2009 at the Defence Research and Development Organization (DRDO), where he worked on radars. Following his MBA, he began his managerial career as a Management Trainee with Airtel, where he worked for a few years in the Finance team, where he learned about project and product profitability in real-world scenarios. Gaurav moved to Lava Mobiles in 2016, where he met his future co-founders and directors, Gaurav Nigam and Navin Chawla, and together they launched Tumbledry Solutions in 2019.