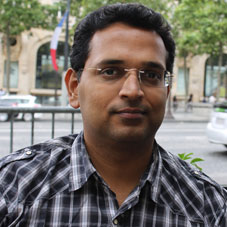 With a CAGR of nearly 12 percent the Indian furniture industry is burgeoning significantly owing to the exposure of people towards varied cultures, escalation of urban households, and pursuit for personalized interior accessories not to mention the technology disruption. Cemented with all the right ingredients, this gigantic sector is plagued with few factors concerning the fragmented suppliers, and a lot of difficulties faced by customers to find the right quality, the right design, and the right price for them. Driven by a vision to build a brand that ranks at the top on these parameters of quality, design and price in every Indian consumer's mind, Vikas Nair left his thriving corporate career to embark his journey as a phenomenal entrepreneur. Passionate about building a legacy that will last way longer than him, starting his exclusive venture by the brand name RedOAK was an inevitable choice for Vikas.
Vikas walks us through his exciting journey thus far through an exclusive interaction with the team of CEO Insights.
How would you define RedOAK Furniture as an organization and its position in the market? What is the unique proposition that your organization offers to clients?
The brand RedOAK represents high quality, modern and functional furniture. We have a large set of repetitive customers in the architect and interior designer community. This is the segment of the market that values more than what we offer in terms of quality, design, customization and convenience. Our recurrence rate is very high, that is 80-85 percent(approx.) because of the frequent projects we keep
executing for our architect clients.
We have a large set of repetitive customers in the architect and interior designer community
How has been your response to the challenges posted by the COVID affected market and the need for new strategies, especially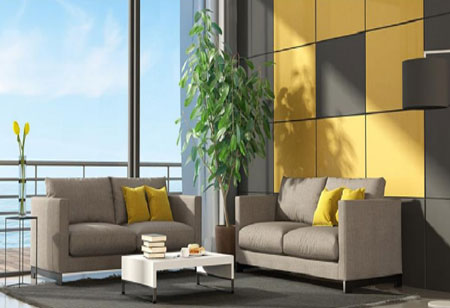 pertaining to emphasis on production and supplychain of furniture?
The start of FY21 was bad with revenue going down to zero as all non essential movement was stopped. How ever, as soon as the lockdowns were relaxed, we saw a good spurt in demand driven by our premium office chairs segment. We ended up with a 30 percent YoY growth in FY21 in spite of the Covid disruption. We had to make changes in the product portfolio to introduce new segments for residential customers,and defocus from our significant presence in restaurantand hotel furniture. This worked in our favor, and in coming times, we will continue to keep a close watch on how things evolve and adjust our offerings accordingly. Going forward, there will be a significant focus on the residential segment and online D2C sales, but we will not be adding hundreds of SKUs to confuse the customers. We will be investing a lot of time and effort on each new SKU that we offer to the customer, and hence keep our selection limited.
In your professional journey so far, which are the milestones that bestowed you with utmost satisfaction?
RedOAK has been a brand built without the need for external capital. I always believed that in industries without network effects, burning capital to acquire customers is not the right approach. And today we achieve a lot of satisfaction in seeing that belief working out in our favor, as we have
built a sustainable and profitable business, with all growth investments made from the profit pool of the company. Each new project or client we win is a milestone we celebrate, along with each delivery we do to a happy client.

Going forward, what are the changes in market behavior that you anticipate and what are the opportunities and future plans that you foresee with respect to innovation?
There are a few significant changes happening in the industry. Firstly, more people want to trust the quality and after sales support provided by the brand. Secondly, the D2C wave currently on in every industry will impact the furniture industry too. While the platforms created the user behavior of shopping online for furniture, eventually the customers will start buying directly from the brands as their trust in online shopping develops and people start trusting the brands enough to buy directly instead of relying on the platforms to provide them the layer of protection from errant sellers. The third change is the move towards modern, minimalist and functional furniture, mainly driven by the urban consumer. We will work hard towards making each of these three factors work in our favor.

In the light of your strong experience in the furniture industry, what advice would you give to the budding entrepreneurs?
After having experienced a failed startup earlier, my single biggest advice is to not build a business that depends solely on external capital for survival, unless you have the required network effects in the business. A bootstrapped business grows slower for sure,but the fundamentals are much stronger.

Vikas Nair, Founder, RedOAK Furniture
Vikas completed his undergraduate in Mechanical Engineering from IIT Bombay in 2005 and postgraduate from IIM Ahmedabad in 2007. He started his commercial journey by working in strategy and operations consulting with Accenture. Prior to entering the furniture industry in 2015, he was the CFO at Stead view Capital, a multi billion dollar India focused hedge fund.