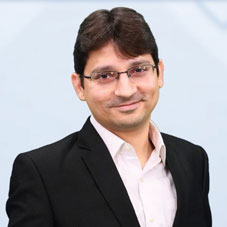 Companies engaged in investing operations require equity research. The primary goal of equity research is to provide investors with information about a company's financial performance and possible hazards. It allows investors to make educated selections before entering into a contract for the purchase of a stock. When an equity report analyses a company's strengths and problems, it presents them to investors in a comprehensive way. Given this, the StockEdge platform led by Vinit Pagaria provides frequent analyses and notifications to Indian stock market traders and investors to assist them to make better choices.
Vinit - Head of Data & Research at StockEdge, began his professional career in 2005 as a management trainee with Kotak Securities Limited. Moreover, Vinit has worked in the financial markets for more than 15 years and has a solid track record of research. Also, he has expertise working in a variety of areas including business planning & strategy, equity research, investment management, and risk management. In the last several years, Vinit has worked with a wide range of companies, which have given him a comprehensive grasp of the financial paradigm in India.
Below is an excerpt of Vinit's exclusive interaction with CEO Insights magazine.
What drives you today as a new-age leader?
In my opinion, the Indian economy is over the hump underpinned by fast growth in financialization of savings. There are currently over 9.65 crore Demat accounts, up from just under 4 crore in 2020. The ecosystem of the capital market is ready for the next stage of growth. Investors' behavior is changing dramatically
due to a younger demography, higher household savings, technological advancements, and access to pertinent information and data analytics. By making the investing experience more gratifying for market participants, I am motivated to offer considerable value to investors.
You possess over 15+ years of experience, what has been your role so far in developing research ideas and carrying them forward? And what is your success mantra?
Observation abilities are often the source of the most potent study ideas. The fundamental need is to perceive things as they are and then connect the most important dots. Usually, the "story" is in the details. Possessing a global view and maintaining objectivity are prerequisites for projecting the influence of the changing business realities, which continually affect stock performance.
StockEdge has been a pioneer in stock analytics and is one of the industry's most reputable companies to empower investors in India
People are inevitably prone to cognitive and emotional biases, which often result in suboptimal returns, as I have discovered over the years. Moreover, Discipline the power of compounding and a focus on absolute returns have been my mantras of success.
How would you define StockEdge as an organization and its current position in the industry?
StockEdge has been a pioneer in stock analytics and is one of the industry's most reputable companies to empower investors in India. Furthermore, investing and trading demand a comprehensive grasp of market dynamics, and we've been assisting our consumers in making educated choices by straight forwardly delivering sophisticated data insights.
Could you tell us about the critical component of the position as Chief Research Officer that makes the work challenging?
In today's age of widely accessible
data and information, the significance of quality and reputable research cannot be stressed enough.When it comes to stock recommendations, market participants are endowed with choice, yet the vast majority of these pieces of advice are unproductive because they lack appropriate research.
As head of data and research, I have always emphasized the numerous sorts of inputs accessible to any layman and how to discriminate among them. We want to enable independent decision making andtransition it from being largely data-driven to wisdom backed. Research is nothing but this path from gathering relevant data points and examining them in combination to get insight. As a result of being able to access this kind of information regularly, you will gain more knowledge, which will eventually lead to more wisdom. This is the trajectory we aspire to accomplish and imbibe-data>> information>> knowledge>> wisdom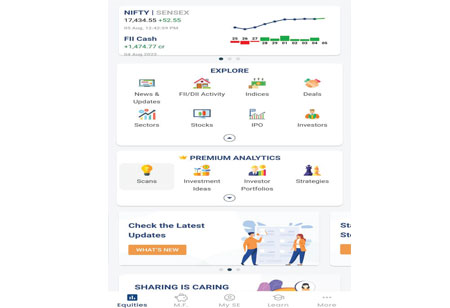 Which are the areas you have envisioned increating impacts on the future roadmap of your company?
Future growth will be fueled by increased savings mobility and increased awareness of financial independence among the country's youth. Currently, retail equity market ownership is at about 7%, and this figure is expected to rise over time. High-end analytics and more relevant data points will play a crucial role in this transformation.
Vinit Pagaria, Head of Data & Research, StockEdge
Vinit has an illustrious background in the field of finance, backed by the much coveted CA, CFA and FRM credentials. He has had a variety of roles across well known organizations. Starting his career as a Management trainee at Kotak securities he subsequently worked for, Microsec Capital Limited, SastaSundar, and Client Associates. Vinit presently serves a pivotal role as key management at Stock Edge.