Xavier University Bhubaneswar: Inspiring the Future by Exploring New Avenues of Research - Oriented Academia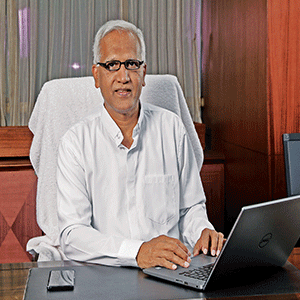 It's appreciable the way academia in the country is responding to the changing trends, requirements in the industry, and aspirations of students. The philosophy of Xavier University Bhubaneswar(XUB)aligns perfectly well with this new era of research oriented educational culture. XUB inspires the future of students by not just walking-down the well trodden path, but striking-out and exploring new avenues with a backbone of hardcore, the need of the hour, and futuristic research. It manifests a clear intent to be the first respondent of the needs, and enables building sustainable communities that inspire the future of the country, serving as an active agent of change.
Established in 2014 by inheriting a three-decade legacy of Xavier Institute of Management, Bhubaneswar, a premier world class B-School in the country, XUB offers a diverse set of research opportunities in harmony with its UG, PG, and Ph.D. programs. This includes schools and Centers of Excellence for Business Management, Human Resource Management, Rural Management, Urban Management& Governance, Sustainability, Communications, Economics, Computer Science & Engineering, Law, Government & Public Affairs, and many more.
The pillars of XUB's research culture are its 123 faculty and 100 Ph.D students who are projected towards influencing the future of our country. The Vice Chancellor, Fr. Paul Fernandes, S.J.'s vision guides them and streamlines their activities. CEO Insights indulges in an interaction with Fr. Paul to comprehend more about XUB's research approach, activities, and future.
What are the unique aspects about XUB's research oriented academic programs?
We have established 10 schools, which grows into diverse segments and are the need of the hour. This includes our Xavier School of Sustainability, which is a unique program in the whole of Asia that conducts research on climate change. Another center, the Xavier Center for Urban Management & Governance is also a unique program, considering its projection towards the emerging smart cities. Putting it in a nutshell,we respond to the challenges swiftly and in an
extremely positive way. There have been suggestions for 13 research centers, and We are very keen on providing our students with the real time experience of what's going on in the industry
How are your research facility and faculty influencing the students?
We are blessed with a state of the art research facility. Any research happening in the world is available for our students within the first 15 minutes of publishing. We maintain and update an extensive database. In addition, we have a robust team of faculty, and 95 percent among them hold a PhD. Hence, they constantly do a good amount of research and keep them selves prepared. The university supports them unconditionally, starting from offering faculty development workshops (conducted by reputed faculty from across the world). We encourage and sponsor our faculty to attend research conferences happening anywhere in the world, while also conducting forums, where they can present their research papers in house and have a discussion around it within the university, engaging their own colleagues. This results in our students getting priceless backup in their pursuit. Substantial incentives are given to the researchers on publication in tiered journals.
We are very keen on providing our students with the realtime experience of what's going on in the industry
What is the kind of exposure that XUB offers its students through its research programs and how is the outcome?
We currently have several dedicated research units. For instance, we have a center for Farmers Producer Company & Agriculture, which is funded by NABARD. From research units pertaining to Fiscal Policy & Taxation to AI & Blockchain labs, we encompass over a wide spectrum. Further more,even though we don't conduct research programs in Medical Science, our labs even incorporate Biotechnology research facilities. We do research on microorganisms, revolving around improvements on parameters like Air Quality and Water quality.
We are very keen on providing our students with the real time experience of what's going on in the industry. One of our recent projects based on the Power Grid Corporation, IOCL is strong testament to this. The industries often come to us and discuss their predicaments. We research on those particular subjects. For instance, we have done research pertaining to the displacement of
people and expansion of organizations.

Every year,in the beginning of PhD programs, students are provided with sessions based on research methodologies. Additionally, we render activities like Discovery Journey, Immersion Programs and much more. The intellectual & knowledge pool is however growing. In the past year, we hosted 150 Institutions and Universities who participated in 17 conferences that we conducted. For example, the Sustainability Summit witnessed participants from 78 educational institutions from India, the Annual Research on Cities Summit 3.0 organised by Xavier Center for Urban Management and Governance witnessed 46 high quality research papers being presented; a total of 250+ research papers are presented at these conferences.

How does the future look like for XUB?
Our research programs are projected to grow. In the next five years, we are poised to double the amount of research work we are doing right now. We also endeavor to increase the number of funded research projects, industry funded live action based research projects and the number of conferences conducted, and in turn publish more quality research papers in peer reviewed highly referred tiered journals. We also strive to constantly provide our students with new learning experiences. We are a young University and we want to be known for researches that inspire future and be a topnotch research University.

How does the future look like for XUB?
Our research programs are projected to grow. In the next five years, we are poised to double the amount of research work we are doing right now. We also endeavor to increase the number of funded research projects, industry funded live action based research projects and the number of conferences conducted, and in turn publish more quality research papers in peer reviewed highly referred tiered journals. We also strive to constantlyprovide our students with new learning experiences. We are a young University and we want to be known for researches that inspire future and be a topnotch research University.

Key Management:
Prof.Dr.Fr.Paul Fernandes S.J., Vice Chancellor
Fr. Paul is a PhD in Economics & Ethics from KU, WWF Ingolstadt(Germany)and an MSc in Economics from KU Leuven, Belgium. He is also an MA Licentiate in Applied Ethics from KU Leuven. Born in Moodubelle - a small village in Udupi district of Karnataka he believes in giving his success back to the community.

Locations:Puri& Bhubaneswar