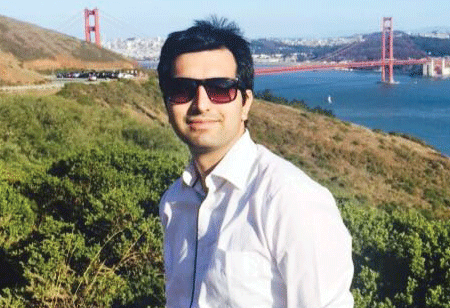 Kashish Jhamb, Executive Director & CMO, City Innovates, 0
A hardcore techie enabling a work ethos, fully embedded in innovation and special skills, Kashish is engaged in evolving and transforming the business to a new level, with a global outlook and fame, affirming its presence amongst the leading IT companies in India.
What is nopCommerce?
A highly scalable opensource ASP.NET Core e-commerce platform, based on Microsoft's ASP.NET Core framework and MS SQL Server 2012.
It was launched in 2008 by developer Andrei Mazulnitsyn in Yaroslavl, Russia. Around 12 years since then, nopCommerce has grown hundred-fold and supports thousands of businesses across the globe. Builtwith.com Reports show that as of May 2019, over 36,435 websites have used nopCommerce. It has even found takers in the form of big businesses like Puma, Volvo, Reebok and Speedo.
So what are the usages of nopCommerce?
To explain it in simple terms, with nopCommerce, developers can create high-quality e-Commerce websites. When delved deeper, nopCommerce has a host of benefits to offer to businesses looking for a sturdy and scalable website. Here are a few features of nopCommerce:
Mobile Commerce:
In today's tech enabled world, a responsive mobile web store is a must for any business. When around 80 percent of your consumer base is expected to purchase using a smartphone, establishing a well-equipped yet elegant mobile storefront is key. With nopCommerce, businesses can build an all round and feature enabled mobile storefront that's highly scalable.
Multiple Stores:
nopCommerce lets businesses run multiple stores from a single installation. Businesses can also maintain unique online stores for different sets of
brands, products, B2C and B2B requirements.
Multi Vendor:
nopCommerce supports multi vendors and drop shipping support, which enables businesses to sell online without having to stock inventory or ship orders.
Product Features:
With nopCommerce, you can control multiple facets of your product. Creating product attributes, comparing products side-by-side, stock management, tools for pricing, seamless flow of downloadable products businesses can take calls and stitch together a unique experience for the customer on their platform through nopCommerce.
Checkout Process:
nopCommerce supports two types of checkout Anonymous Checkout that allows customers to purchase products & checkout without creating an account, and One Page Checkout that drastically reduces the number of steps required in the checkout process.
Range of Payment Options:
nopCommerce is currently integrated with over 50 types of payment methods and gateways.
nopCommerce lets businesses run multiple stores from a single installation. Businesses can also maintain unique online stores for different sets of brands, products, B2C and B2B requirements
nopCommerce in the Indian Market
Adoption of nopCommerce in the Indian market has been witnessing a steady growth. BuiltWith reports show that currently there are 183 businesses, who are built with nopCommerce. Their data further shows that in terms of Open Source usage distribution in India, nopCommerce currently commands 0.43 percent of the space. In a primarily Wordpress dominated market, nopCommerce has still made its way into the top 15 most popular tech for open source usage.
In another major development to show India's rise in usage of nopCommerce and commanding a major position in the global market the 2019 nopCommerce, one day global conference was hosted in Mumbai. Global business and tech hubs like New York, Amsterdam and Las Vegas had hosted previous editions of this esteemed conference.