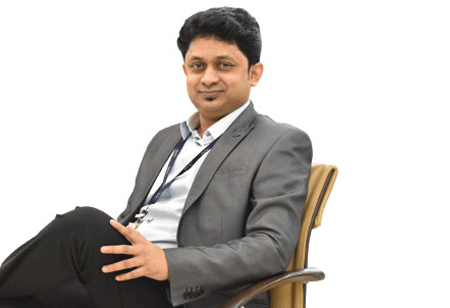 Dr. Amol Gawande, Assistant Director, Dr. D. Y. Patil B-School, 0
Holding an MBA - bFinance from the University of Mumbai, Dr. Amol has been at the forefront of Dr. D. Y. Patil B-School's journey so far, and currently takes care of Placements and Admissions for the entity.
Marketing is among the most widely recognised and vital components credited to the success of any organization or business. It is an indispensable part of a business. This discipline allows one to use their skills of creativity and innovation, making its study a coveted choice among many graduate students all across the country.
Some functions that are required to be performed in the marketing domain include researching & analysing market demand, designing a product, promotion & price setting and distribution of the product to end users.
There has never been a more exciting time to level up with your marketing skills and build a career in marketing. With technological innovations springing up faster than ever before, brands and clients seek the inspiring synergy between creative ideas and machines. Industry analysts are anticipating disruption and growth in almost every field, right from Big Data, Blockchain to IoT.
Pursuing marketing at a postgraduate level allows students to learn consumer behaviour, decision making, brand strategy, advertising and enables them to use contemporary analytical platforms. Moreover, they also gain the relevant and critical soft skills that will help them thrive in the world today. Some of these skills include communication, data analysis problem solving, critical thinking and negotiation according to the website Study International. These skills are high on the employ ability scale for potential employers and companies are even willing to pay significantly higher to recruit candidates with said skills.
No matter which industry you ultimately choose to work in, studying marketing gives you valuable insights that are applicable everywhere. Although there exists a stereotype about marketing strictly belonging to the world of business marketing roles are not confined to business per se. Specializing in marketing gives you the chance to expand and widen your career prospects.
Let us explore the specifics of pursuing a marketing specialization and why it is such a popular choice among graduates:
1. Understand the Customer
Understand the motivations and behavioural psychology of customers is vital to any business, especially in today's world where rapid technology changes are influencing customer preferences all the time. Without understanding the customers the marketing focus of a business would be amiss leading to inefficiency for the overall business.
2. Unveil Perceptions
The way a product is packaged and marketed has an impact on the purchasing decision of a consumer. The understanding of marketing helps dig deeper to understand this decision making process step-by-step. Consumers make their decisions based on some perceptions. These perceptions are what they consider to be their truth. Going deep into marketing studies allows you to learn how to affect perceptions in spectacular ways using presentation, design and branding to sway consumers.
No matter which industry you ultimately choose to work in studying marketing gives you valuable insights that are applicable everywhere
3.Long Term Opportunities
Marketing goes hand in hand with longterm opportunities. Most jobs get dull and stagnant after a point of time. In marketing roles, this is not the case. There is always something new and challenging to stimulate you and tap into your creativity. With such an environment, it is easier to stay motivated and focussed at the tasks & projects you are involved in. These increased levels of motivation also positively impact performance.
4. Connect with People
Marketing requires you to be excellent in communication and connection with consumers. Good marketing professionals are devoted to daily challenges and are always inventing new strategies to understand and predict consumer behaviour. Being in touch with audiences regularly to find new ways of engagement requires one to keep people at the centre of all strategies.
5. Fast Growth
No other sector offers opportunities for growth like marketing does. This growth could be with respect to higher ranks in an organization and even higher in¬come levels. Graduates often start as marketing assistants and then progress to become marketing coordinator, designer and manager with increased experience and expertise. With dedication diligence and regular research on market trends success in any marketing role is promised.
6. Perpetual Demand
Marketers will be in demand as long as economies and business exist. The role of marketing in a business is vital to the quality of services delivered and how useful the business is to its customers.
A combination of science and art, marketing helps one develop an understanding of human behaviour to predict how people react to different stimuli while also learning to appreciate the nuances of human behaviour. Marketing focuses on measuring and analysing numbers with respect to how many people your message reaches, how much they spend, and how to convert to buyers. But, it is also about creating demand for a product, and a science can be used to predict future demands for a product. It is an art to create the demand itself. It is the flexibility and challenge that marketing offers that appeals to young people of this generation, making this discipline a coveted choice of study.