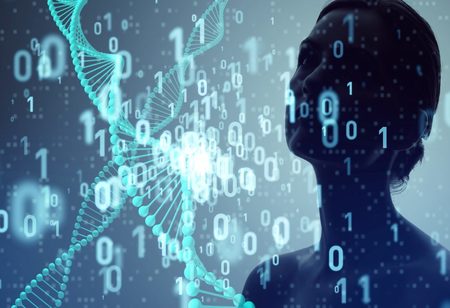 Since the first wave of women empowerment hit in 1950 across India, this concept has been gaining huge momentum. Women empowerment has never been about just offering equal rights to women, but also about ensuring that they are intrinsic and equitable partners in the workforce. Women's empowerment and their status play a crucial role in the population stabilization in India. Multiple organizations have acknowledged the importance of this concept, for instance, The University of Petroleum & Energy Studies (UPES) has recently launched Shakti, to empower women by implementing multiple initiatives in the areas of training and development, financial aid through scholarships, and others. It was unveiled in Delhi with the theme 'Accelerating the gender equality journey: Empowering women from classroom to boardroom'. On a similar note, a swarm of digital platforms have also come into existence that focus on women empowerment. Here are the five best ones!
Momspresso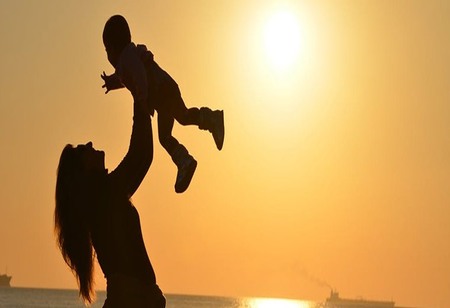 Breathing the tagline – 'Motherhood Parenting MyMoney Baby', Momspresso (formerly mycity4kids) is a platform for moms, by moms, of moms. This platform provides content for the multi-faceted moms of today. The content not only provides answers to all their parenting questions, but also supports them in their own personal journeys as a woman. The primordial mission of Momspresso is to empower mothers everyday by enabling them to speak their truths, in their own voice, in the way they wish to express themselves. With its large community of supportive women, the company fosters every mom to know they are not alone in this journey of motherhood or womanhood, while the engaging, relevant, and inspiring content on its platform further ensures this. Momspresso also seeks to empower women financially, by participating in brand campaigns, thereby providing moms with a stream of income to call their own.
India's largest blogging platform for moms is currently available in 10 languages and content in the form of text, video and voice. My Money is the easiest way to make money where moms can just participate in campaigns by brands they love and use. A swarm of leading brands host campaigns on the My Money platform wherein moms can pick a campaign they would like to work on, complete the task and start earning. It's that simple! In detail, it goes this way – Browse. Participate. Earn. Browse from a wide variety of campaigns. It could be as simple as filling out a survey, reviewing a product, creating content, attending a meet or simply sharing a post with your friends and followers on social media. Click a photo or share a link based on the campaign requirement. Once your submission is approved, you are in business. The earnings from the campaign will be directly transferred to your preferred account (Bank, PayTM or UPI).
POPxo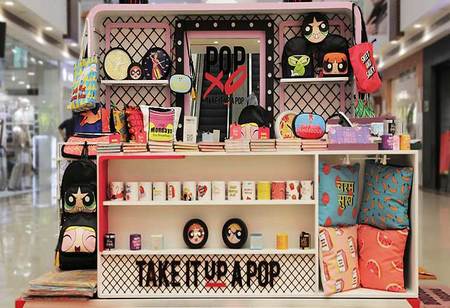 POPxo is India's largest and most vibrant digital community of women. You can take it up a pop with POPxo, which is basically a fun place where you can connect with like-minded women, ask questions, read articles, watch entertaining videos, and shop super cool and quirky products. In short, it is a one-stop-shop for everything customers wish to learn from the world of beauty, fashion, wellness, lifestyle, wedding and entertainment. The app is used by more than 25 million users and counting in six languages such as English, Hindi, Bengali, Tamil, Telugu and Marathi. With POPxo on your fingertips you'll never be alone with so much happening in the app.
POPxo is created for millennial women deep dived on the idea of what it means to be a modern Indian woman, desires to want more from life and how their priorities are changing. It features questions, polls and discussions, stories and videos, quotes and other fun stuff. POPxo covers all the things one would talk about with one's BFF including style, beauty, love, friendship, relationships, sun signs, shaadi and more. Here a girl can get or give advice on varied things as well as can be a part of the discussion forum.
Users can read diverse articles on the trends and advancements transpiring in the fields of fashion, beauty, wellness and entertainment, while watch a spectrum of videos on beauty and fashion. They can even pick up a trick or two from the multiple fashion and beauty videos made for women just like them. They can choose from the latest collection of POPxo Shop's quirky line of bags, stationary, passport covers and much more, which make perfect and sassy gifts for their besties and even themselves! Most importantly, POPxo's users can connect with India's largest women-only community – ask a question or create a poll; help others by answering their queries; share their talents, life hacks or just give simple advice to women like them; and more.
HerMoneyTalks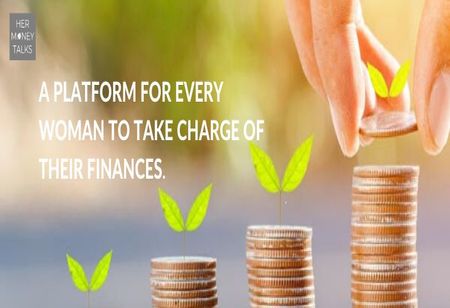 Living the motto – 'Personal Finance for Women', HerMoney Talks outclasses as India's first one-stop financial platform for women, founded exclusively for the financial empowerment of women. The platform aims to put women's money back where it belongs i.e. in women's hands. It envisions achieving this in a collaborative and sensitive way, mindful of societal norms and expectations. It also hopes to bring about a disruption in the way women are perceived when it comes to money.
HerMoneyTalks is a digital financial platform and knowledge portal designed to enable financial empowerment of women, help women save money, and help them connect with a potent network of enablers, experts, evangelists, and businesses. It is not just another typical women's platform but a powerful idea that can make great strides in the finance industry! The online services portal, at present, targets the urban women, while plans for collaboration with rural collectives are also on. Giving financial responsibility to homemakers, ignorance and a tendency to give financial responsibility to men remains an issue. With working women, their lack of financial knowledge makes it easier for insurance agents and agents of other money schemes to trap them.
The startup operations are now more focused on Bangalore where there are many more woman entrepreneurs in various sectors. They also envisage collaborating with various women-led initiatives. Products and other meet-ups with woman entrepreneurs are also planned, while a mobile application tool is in the offing.
The Founder of HerMoneyTalks, Nisary was very young when her father taught her to be financially independent. After school hours, he would ask her to work for the family business and independently handle banking transactions at a young age. Since then, she has seen women handle their finances very badly and widows who had no clue where their husbands had invested their money, or were duped or scammed of their money. Women are often advised by their husbands or family members and prefer not to participate in financial decision making. Nisary along with her Co-Founder Hemant Gorur, Former Editorial Head of BankBazaar, established this platform to contribute towards disseminating financial literacy for women. She runs the operations from Thrissur, Kerala and Hemant from Bengaluru, Karnataka.
UrbanClap
A firm supporter of equality for all, UrbanClap is recognized as the fastest-growing startup in India. Most importantly, it is a mobile marketplace for local household services that provides equal and exciting opportunities for all women. Through this platform, women can monetize their skills and knowledge by offering classes, training sessions or guidance to interested candidates and also get paid for it. It also helps individuals in terms of leveraging their skill sets and creating wonderful business opportunities from it.
In the month of January, 2020, UrbanClap entered into a partnership with Electronics Sector Skill Council of India (ESSCI) to empower professional and improve skills training services. Under the MoU, ESSCI would support UrbanClap to setup an effective and efficient ecosystem for developing and imparting outcome-oriented skills to its professionals. As per this partnership, the professionals would undergo a six-day training program prior to their onboarding, helping them gain knowledge in a particular domain and helping them to upskill. The training module is aligned with the NSQF defined by the NSDC. This MoU is focused on UrbanClap's model of empowering professionals to deliver the best services to customers at home.
Recently, UrbanClap announced the creation of its new brand, Urban Company. The new umbrella brand captures the company's ambition to be a horizontal gig marketplace, with a global footprint and leadership position across service categories like Beauty & Wellness and Home Repairs & Maintenance. For the road ahead, the company is clear about its vision – To empower millions of professionals world-wide by delivering services to homes like never experienced before.
Founded in 2014, UrbanClap offers services such as beauty and spa at home, cleaning, plumbing, carpentry, appliance repair, painting and many more through its mobile app and website. It operates in 14 cities of India and has also expanded its base across the globe in three international markets including Dubai, Abu Dhabi and Sydney.
JobsForHer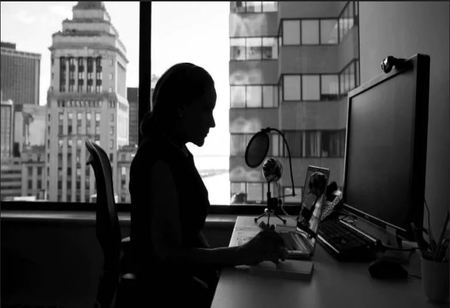 Start, Restart & Rise with JobsForHer platform, a connecting portal to accelerate women's careers in India by enabling them to start, restart and rise in their careers. With a strong vision to enable women to achieve their full potential, JobsForHer accelerates the career journey of women, if you have taken a break in your career, currently working or want to start your career afresh. It offers women with suitable job opportunities, reputed companies, and curated experts in a plethora of restart resources such as reskilling, community building & networking, and many others. The platform helps your mom choose jobs – whether full-time, part-time, or work from home – as per her convenience.
Besides, JobsForHer provides end-to-end diversity talent solutions to companies to recruit, retain and develop female talent in their companies. The solutions it provides entail Recruit & Reconnect, and Retain & Rise. This platform also works with organizations that help women reach their full potential through courses and learning modules. Its wide range of branding and engagement solutions help its partners gain access to women professionals and companies across India. Moreover, if you are an experienced industry leader and wish to pay it forward by providing guidance and inspiration to women who want to accelerate their careers, then join JobsForHer's MentorHer program. Sign up via expert chats, expert webinars and expert blogs to engage with the firm's women talent.
In March 2015, JobsForHer was founded by Neha Bagaria and a team of five other women returnees, working out of Social, Church Street, a resto bar in Bangalore. That team has now grown to over 60 members, with 80 percent women returnees, with a culture of high ownership, deep accountability and inclusive support to one another. In its first year in lean-startup mode and operating out of Bengaluru, JobsForHer is now associated with more than 750 companies, including Citibank, Future Group, GE, Godrej group, Kotak Mahindra Group, SnapDeal, Unilever and several other SMEs as well as startups.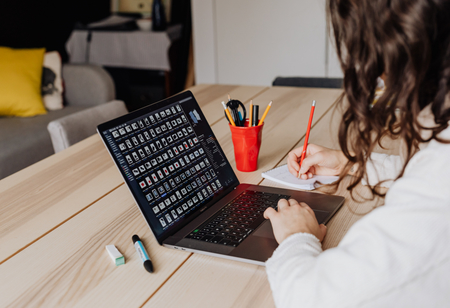 The world we live in is transforming into a self-reliant, equal and empowered place from time to time. With many new initiatives, web portals and digital platforms coming into existence, numerous Indian women are also breaking through all existing barriers to become financially independent, thus becoming confident and empowered. Besides, they are also being moulded into predominant entrepreneurs with the help of these platforms. No wonder, the future seems more prosperous to women across diverse fields with various business opportunities knocking their doors day in and day out!