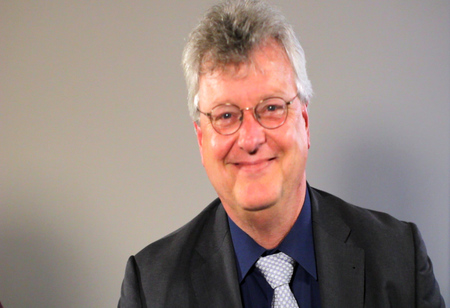 Agfa has named Mike Horsten as Global Business Manager for its InterioJet family of water-based inkjet printers for the flooring and furniture industries.
The firm looks to further its growth in this area with Horsten, who brings over 30 years of experience in marketing strategy and sales development to Agfa, most of them in inkjet printing solutions. In his novel position of Global Business Manager InterioJet, Mike Horsten will perform market research, define marketing and sales strategies, and aid enhance Agfa's product roadmap. Additionally, he will coordinate and follow up on all global sales activities for InterioJet as well as manage key accounts in the industry. He will be based at the firm's headquarters in Mortsel, Belgium.
Tom Cloots, Director Industrial Inkjet at Agfa, stated, "We are happy to be able to welcome Mike. We are rapidly expanding our assortment for the fast-growing market of industrial inkjet printing with the development of inkjet solutions for specific applications. Mike will help us boost our growth in the flooring and furniture industries. With his vast experience, he is a perfect fit for our organization."
Mike Horsten's industry background includes work with multiple international firms in the printing industry. At HP, he was responsible for the large-format graphics production business in Europe, Middle East & Africa, and team lead for the textile developments in EMEA. Before joining HP, he managed the EMEA marketing operations at Mimaki Europe. Prior to these roles, Horsten was co-founder of ColorGATE, a software provider for the wide-format and industrial printing segments that were later acquired by Ricoh. Horsten also operated his own large-format production printing firm for 15 years, and acted as management leadership consultant to diverse firms throughout the world.
Mike Horsten stated, "I am excited to be joining Agfa. The InterioJet business is a new chapter in industrial inkjet market, creating unique business opportunities for customers around the world. I look forward joining the team and to be able to help furthering the growth of the industrial inkjet part of the Agfa business in a sustainable way. We are in a great position to take advantage of market trends and pave the way."