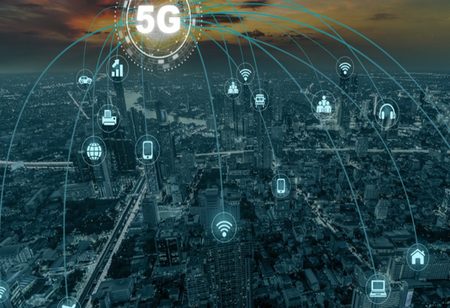 Bharti Airtel launches 5G-ready Internet of Things (IoT) platform with the potential to connect and handle "billions of devices and applications" as the company further intends to build its enterprise business in the country.
Moreover, the telco is targeting automobiles, manufacturing, BFSI utility and industry 4.0 verticals to accelerate growth for its IoT platform and the IoT business as a whole.
Ajay Chitkara, Director & CEO – Airtel Business states that there are firms that are going for larger automation post covid and the company witnesses' huge opportunity. "We have got MG Motor, Pine Labs, Paytm, Kirloskar, BSES, Genus, and Kent among other businesses on board. They are already using Airtel's IoT solutions."
He further adds, "It is quite a large market...Airtel being the largest b2b player with largest share, we will be able to capture substantial share due to network and customer strength. We have deeper knowledge and understanding in this space. NB-IoT network readiness is available across the country. Depending upon where we are activating the customer, we are activating NBIoT network accordingly."
Airtel has built this platform in house. Chitkara said that the telco has a complete digital ecosystem which has been built internally over the last few years. "We have built a strong capability on the digital side and a very strong talent pool to support the IoT business."
Airtel is planning to create a complete ecosystem through collaborating with startups and other ecosystem players. "We will invite them to come on this platform and build solutions which can solve specific use cases," Ajay states, adding that these players can build new solutions on top of Airtel's IoT platform.
He continues, "We can jointly develop solutions and pilot them before commercial adoption."
Airtel Business is the largest player in country's B2B connectivity space and serves over 2500 large enterprises as well as one million medium and small enterprises that include startups. The company offers connectivity, data center, IoT, IQ platform and cloud & security.
"All new initiatives under these businesses are growing at an accelerated speed," he added.
Ajay adds, "Enterprises have three key requirements for IoT. First, connectivity solutions that future proof their device and application investments. Second, the security of their data. And third, seamless integration with existing IT systems to make the IoT data actionable. Airtel IoT is built on these insights to massively simplify the IoT journeys of enterprises."