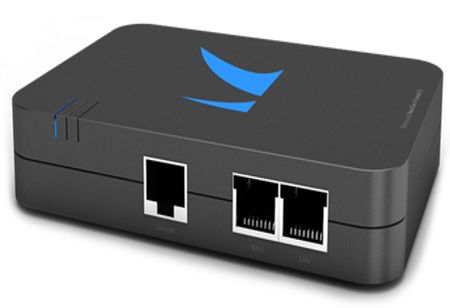 CEO Insights Team
The cloud enabled security solutions provider, Barracuda Network announces the new release of Barracuda CloudGen Firewall. This new version of the firewall intends to organize SD-WAN management, optimize cloud connectivity, and also automate the scalable protection across multi-cloud deployments. This version marks the eighth release of CloudGen Firewall, which has improvised its automation capabilities to provide an efficient deployment along with visibility & control for successful implementations.
With the prevailing digital transformation, today's organizations are opting for distributed work, cloud infrastructure and agile development. According to Gartner, "Customer demands for simplicity, scalability, flexibility, low latency and pervasive security force convergence of the WAN edge and network security markets, creating the secure access service edge (SASE), with a predominantly cloud-based, as-a-service delivery model".
The eighth version of CloudGen Firewall's functionality includes: Direct internet break out optimization - The firewall now is said to automatically select the direct internet uplink for typical internet-hosted applications. It would further monitor the available direct internet break out and dynamically prioritize the best uplinks. WAN Path Controller dashboard – This new dashboard would
effectively display the global SD-WAN data on network and remote location health status. The Full lifecycle automation API would provide network segmentation, security, and access control for automated deployment as part of agile cloud development processes.
The Auto VPN is said to bring VPN automation across multiple cloud providers. This firewall is also expected to offers multi-gigabit performance, which would increase the network performance in the cloud as compared to its older versions. It further claims to provide up to 50 percent improved VPN performance, which in turn would improve the encrypted VPN throughput even for the deployed Barracuda CloudGen Firewall units.
Barracuda CloudGen Firewall provides an all-in-one SD-WAN solution that's integrated with public cloud infrastructure
Klaus Gheri, VP of Network Security at Barracuda states, "SD-WAN management can be complicated. Many SD-WAN products require days to deploy and can introduce vulnerabilities if not correctly configured," he adds, "Barracuda CloudGen Firewall provides an all-in-one SD-WAN solution that's integrated with public cloud infrastructure, providing organizations with the security and connectivity they need with automation that will make their lives easier".
Michael Vormwald, Head of Network and Security at A1 Telekom Austria says, "We are looking forward to the new CloudGen Firewall 8 functionality, as it simplifies SD-WAN management and optimizes application performance with Direct Internet Breakouts".