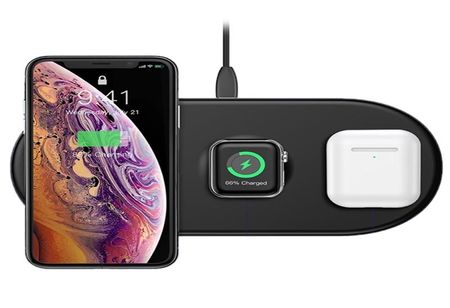 CEO Insights Team
Baseus, the innovative digital accessory brand, announces the launch of new products in the US market. The company over the years has researched, designed, and developed sleek and innovative products.
The Smart three in one wireless charger is designed to support the simultaneous charging of a mobile phone, watch and headphone. It provides instant charging at an extreme quick response of 0.1 seconds. The charger provides charge according to each device requirement to ensure the safety of batteries. Furthermore, the three built-in independent coils allow the devices to be charged simultaneously without interfering each other.
The charger enables the users to customize the amount of time the device is left for charging. This is done by using the touch control where number of hours is selected between one and eight. This charger could also be used as a regular charger. It provides dual interface to display the charging voltage, charging status and the remaining time left on charge.

The charger's Superlative Multifunctional Hub makes laptop or Macbook more versatile. Plug and play will expand the laptop's capabilities, thus the multifunctional hub range will meet every need of almost all USB devices. Its portable and compact design makes it travel friendly. Ranging from a hub with built in wireless iWatch charging, to the seven in one USB hub, there are five in the range.

The Charger's Multi-Function Docking Station is a sleek adaptor for all MacBook or notebook. The Type C flash charging port ensures high speed power supply to keep users' notebook fully charged all the time. Further, it even accommodates the extension and use of multiple external devices. The PD port transfers speed up to 10GBPSm and there are three added USB 3.0 ports.