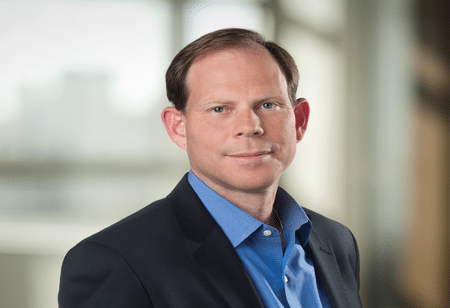 CEO Insights team
Bill & Melinda Gates Foundation appoints Mark Suzman, the foundation's president of global policy & advocacy and chief strategy officer, as the new CEO. He succeeds Sue Desmond-Hellmann who is stepping down after more than five years in the role, due to health and family concerns.
Suzman, who joined the foundation in 2007 as director of Global Development Policy & Advocacy, become president of global policy & advocacy in 2012 and took on the additional responsibilities of the foundation's first chief strategy officer in 2016. As president, he helped build and manage the foundation's growing global presence in Europe, Africa, India, and China, as well as oversee all government relations, philanthropic partnerships, and strategic communications in the United States and globally. Moreover, as chief strategy officer, he led an overhaul of the foundation's approach to develop and measure strategic priorities.
"When Sue decided to step down, we felt lucky that we had a partner as proven and trusted as Mark ready to take on this role. Mark's knowledge of the external policy
It is an incredible honor and privilege to lead the Gates Foundation
and advocacy environment, his deep understanding of our programmatic priorities, and his personal commitment to tackling inequality are just some of the reasons why we were excited that he will be the foundation's next CEO. After working closely with Mark for more than a decade, we know what an asset he is to the foundation, and I'm eager to see all that he will accomplish in the years ahead," avers Melinda Gates.
Commenting on this appointment, Bill Gates, says, "As difficult as it is to say goodbye to Sue, we are very pleased to welcome Mark Suzman to the role of CEO. For more than 12 years, Mark has been a trusted advisor across our programs and partners. As we conclude our foundation's second decade of work in global health and education, I have never been more optimistic about the opportunity to improve life for the world's poorest. I look forward to partnering with Mark on the work ahead."
"It is an incredible honor and privilege to lead the Gates Foundation," remarks Suzman, on his promotion. "I'm deeply grateful to Bill and Melinda for their faith in me and to Sue for her dedicated leadership and strong mentorship over the past five years. As we look ahead, I'm humbled and excited by the opportunity to advance our important mission to help ensure everyone in the U.S. and around the world has the chance to lead a healthy and productive life," he concludes.