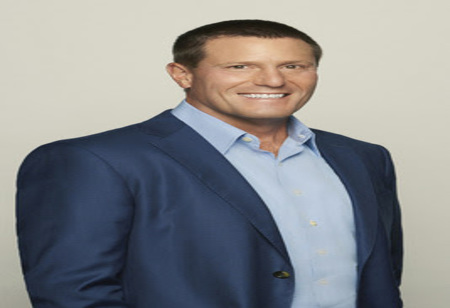 CEO Insights team, Press Release
Beijing based ByteDance names Kevin Mayer as its new Chief Operating Officer, effective June 1. Kevin, who will be reporting directly to ByteDance Founder & CEO Yiming Zhang, brings 25+ years of professional experience and last donned the hat of Disney's Chairman of Direct-to-Consumer & International. At ByteDance, he will be driving the global development while overseeing corporate functions including corporate development, sales, marketing, public affairs, security, moderation and legal. As the COO of ByteDance, Kevin will lead music, gaming, Helo, emerging businesses and will serve as the CEO of TikTok. TikTok's national and regional leaders will be reporting to Kevin, who will be responsible for the global business.
ByteDance has a suite of over a dozen products as well as platforms specific to the China market including Toutiao, Douyin, and Xigua. This is why the company has successfully scored investments from investors including Coatue, General Atlantic, KKR, Sequoia Capital, SIG and Softbank. Kevin's appointment and his past experience will help ByteDance further the company's vision positively.
Commenting on Kevin's appointment, Yiming says, "Kevin's wealth of experience building successful global businesses makes him an outstanding fit for our mission of inspiring creativity for users globally.
As I begin a new chapter Im humbled by the trust Yiming and the Board have placed in me as we move forward with a shared vision of how to scale ByteDances growth
As one of the world's most accomplished entertainment executives, Kevin is incredibly well placed to take ByteDance's portfolio of products to the next level. I look forward to working very closely with Kevin on our global development and the next chapter of the ByteDance story".
Excited about his appointment, Kevin says, "I'm thrilled to have the opportunity to join the amazing team at ByteDance. Like everyone else, I've been impressed watching the company build something incredibly rare in TikTok – a creative, positive online global community – and I'm excited to help lead the next phase of ByteDance's journey as the company continues to expand its breadth of products across every region of the world. On a personal note, I'm thankful to the entire Disney team for the tremendous accomplishments we achieved together. I'm especially grateful to Bob Iger for his visionary leadership and mentorship over many years, and to Bob Chapek whom I greatly admire. As I begin a new chapter, I'm humbled by the trust Yiming and the Board have placed in me as we move forward with a shared vision of how to scale ByteDance's growth".
With this appointment, the current President of TikTok Alex Zhu will transition to ByteDance VP of Product & Strategy, where he will oversee strategy and product design. On the other hand, Kelly Zhang and Lidong Zhang will continue to lead the China business as CEO and Chairman of ByteDance, respectively, and will be reporting to Yiming.
Source : Press Release