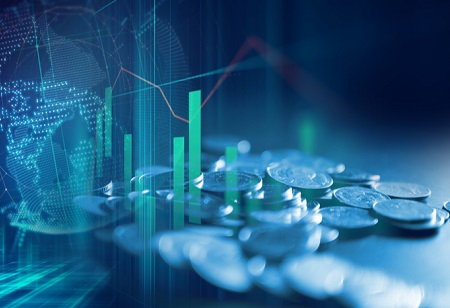 Ananth.V, Sr. Proof Reader, Press Release
Circulate Capital, the Singapore-based investment company, announces that it has invested $6 million in two plastic recycling companies based in India and Indonesia. Circulate Capital made this investment through Circulate Capital Ocean Fund (CCOF), the world's first investment fund focused on ocean plastic crisis in South and South-East Asia. Lucro Plastecycle, the Indian company receiving the funding will use the recent influx to build markets and circular plastic value chains that prevent plastic leakage and support local communities.
Worth $106 million, CCOF is backed my leading multinational corporates that include PepsiCo, Procter & Gamble, Dow, Danone, CHANEL, Unilever, The Coca-Cola Company, and Chevron Phillips Chemical. These companies not only assist CCOF financially, but also offer their technical & procurement expertise to enable the portfolio scale and drive maximum impact.
Commenting on their latest investment, Rob Kaplan, CEO, Circulate Capital, says, "We are pleased to announce our investment in Lucro today. The waste and recycling industry in India is highly fragmented and lacks the funding required to effectively manage the waste generated, resulting in a significant leakage of waste into waterways and the environment.
Lucro is at the forefront of plastic recycling in India, turning local plastic waste into an opportunity and transforming plastic consumption from a linear to a circular economy. On behalf of our partners and investors – including many of the world's leading corporations – we all look forward to supporting them as they grow and scale their business over the long term".

Lucro Plastecycle is a Gujarat-based indigenous manufacturing company specialized in recycling difficult-to-manage flexible plastic and using it for its own production of similar flexible products such as shrink wrap & films and for sale as high-quality recycled plastic granules to manufacturers. "With Circulate Capital's support, we will further grow and scale our business, with new collection centres planned to increase post-consumer sourcing and better support and organise the informal waste sector, as well as expand the range of our recycling processes to achieve our vision of becoming a global leader in recycled products," says Ujwal Desai, Co-Founder & Managing Director, Lucro Plastecycle.

"If the current health and economic crisis has taught us anything, it's that we need to future proof our local supply chains and economies. The resilience of critical infrastructure like waste and recycling goes hand-in-hand with protecting the health and livelihoods of our communities. By investing in small and medium-sized businesses that reduce plastic pollution and advance the circular economy, we can build sustainable businesses that can endure through a crisis," adds Rob.
Source : Press Release