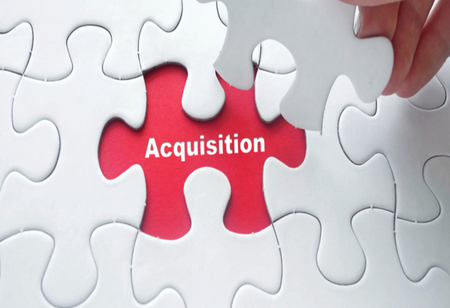 CG Foods to procure Gallina Blanca's (GBFOODS) Russia & CIS Business. A binding agreement has been reached between CG Foods and GBfoods.
GBfoods' business in Russia/CIS, under Gallina Blanca brand, is likely to change its ownership from GBfoods to CG Foods, owned by CG Corp Global, within the coming weeks. GB foods is an international group of culinary products with a presence in 8 popular countries in Western Europe, as well as Russia and CIS, Baltics, and approximately 30 countries in Africa. Its Russian operation holds a strong market position with 86 percent brand awareness for its products.
Binod K. Chaudhary, Chairman, CG Corp Global, says "I have always dreamt of making WAI WAI a strong global brand, and I am happy to convert this dream into a reality. I believe that this step with Gallina Blanca Russia/CIS will be a milestone in our global journey."

With this acquisition, CG foods would grow its foothold in Europe & CIS regions as well as diversify into culinary products and pastas. CG Foods would also leverage the existing distribution strength of GBfoods in Russia & CIS to grow its globally renowned noodle brand WAI WAI.

CG Foods is the food division of CG Corp Global, present in a wide number of sectors such as FMCG, Hospitality, Real Estate, Telecom, Energy and Infrastructure, Financial Services, Education among others.

Varun Chaudhary, Managing Director of CG Corp Global, says "The group over the years has delivered remarkable growth driven by rapid international expansion, becoming a global player in the noodles category. CG Foods Central Asia has its presence in Kazakhstan whereby it is manufacturing noodles. With this new acquisition in Russia and CIS, CG Foods strongly foresees that it will grow its presence and will play a key role in its future growth plans."

Currently, CG Foods is producing noodles in Nepal, India, Serbia, Bangladesh, Kazakhstan and a plant in Egypt is under development. CG Foods is committed to keeping providing high-quality products and bringing to Russian homes local flavors and popular tastes to cook, leveraging on a strong brand, distribution platform, and team. And to do so, we count on the experience, deep global market knowledge, and a sound and ambitious long-term growth plan.

CG Foods has a deep professional focus printed in its culture. Its growth and expansion worldwide show its potential to launch new categories and products. Also, its manufacturing capacity, which has reached 140,000 tons of noodles per year, is an example of this strength.