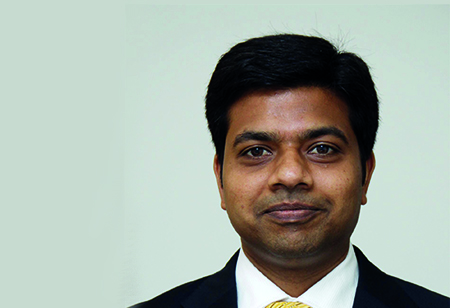 CEO Insights Team
2008-founded Cloudera, Inc. (NYSE: CLDR), a platform for machine learning and analytics optimized for the cloud, appointed Vinod Ganesan as it's Country Manager for India with an aim to enhance company's growth in the region, widen its customer base and support other organizations boost the measurable benefits of big data through machine learning and analytics.
Commenting on his new role, Ganesan says, "Cloudera has established a strong market leadership and mindshare in India and I am thrilled to have the opportunity to lead and drive repeatable success with Cloudera's machine learning and advanced analytics solutions. I look forward to working with our team to help organizations in India embark on their customer-driven journey through data."
With a strong track record in the IT industry, Vinod has an experience of over 20 years and leads high-performing teams to spur business growth, develop C-level strategies, establish strong partner ecosystem and drive employee engagement. Before joining Cloudera, Vinod was the Head of BFSI vertical at Hitachi Data Systems and has also led several companies such as Sun Microsystems, Veritas Technologies, Compaq HP, and Ontrack Solution.
I look forward to working with our team to help organizations in India embark on their customer-driven journey through data
Welcoming Vinod to Cloudera, Mark Micallef, Vice President, APAC & Japan, Cloudera, says, "India is a critical market for us and is poised to dramatically accelerate the adoption of disruptive technologies in the coming years. With Vinod's rich industry experience and strong business acumen, he is the ideal choice for Cloudera to lead organizations in India on their digital transformation journeys through artificial intelligence, machine learning and advanced analytics. His expertise will help us to further accelerate our growth in the region."