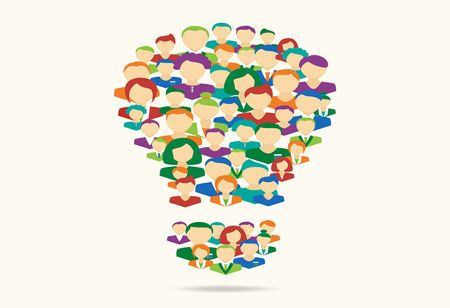 CEO Insights team , Press Release
Tata Consultancy Services (TCS), a leading global IT services, consulting and business solutions organization, announces successful completion of an Oracle HCM Cloud transformation for Extreme Networks which is an industry leader in cloud-managed network hardware, software, and services, empowering and connecting its workforce across 33 countries.
With this transformation, Extreme Networks brings in new, agile ways of working, with improved productivity, greater innovation & a more performance-oriented culture. The simplified and unified global platform also provides analytics & actionable insights that enable faster, smarter decision-making & supports strategic workforce initiatives.
Extreme Networks embarks on an HR transformation journey to introduce hyper-personalization in the overall HR experience to nurture talent & boost employee morale; partnering with TCS to drive this business-critical initiative. TCS leverages its Business 4.0 thought leadership framework along with its expertise in Oracle HCM Cloud & Agile methodologies to enable a seamless integration across processes and systems.
Commenting on this partnership, V Rajanna, Global Head, Technology Business Unit, TCS, avers, "We are delighted
The new application will significantly improve HR operations and deliver modern & connected HR system empowering all our employees in 33 countries
to partner with Extreme Networks in reimagining their human capital management as a strategic growth driver, leveraging our Business 4.0 framework, extensive experience in HR digital transformation and deep contextual knowledge."
"Extreme is committed to a cloud-driven, global digital transformation to connect and empower our highly mobile and global workforce. Thanks to TCS, the migration of our human capital system to Oracle HCM Cloud was seamless and on schedule. It allows us to provide our employees with self-service and automation capabilities so they can manage their responsibilities efficiently and effectively, enriching the overall employee experience," asserts Dan Adam, CIO, Extreme Networks.
"The new HR application built on Oracle HCM Cloud helped Extreme Networks to transform and streamline core HR, employee and manager self-service, employee onboarding, and leave management processes globally. A part of our larger digital transformation roadmap, the new application will significantly improve HR operations and deliver a modern, connected HR system empowering all our employees in 33 countries. TCS did an excellent job to make the transformation journey comfortable with minimal disruptions, and helped Extreme to onboard and adopt the new HR application rapidly," concludes Dean Chabrier, CPO, Extreme Networks.
Source : Press Release