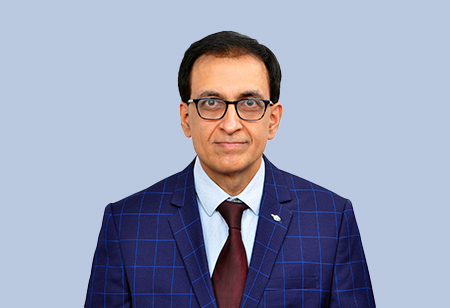 Global digital engineering solution provider, Creative Synergies Group, today, appointed Hemant Kshatriya as Vice President of Quality and Business Excellence. Hemant will be responsible for developing and executing global quality initiatives for the brand's operations in US, India (Bangalore & Pune), UK, Japan, Germany and Netherlands.
Post-covid, rapid digitalization has influenced several brands to invest in digital engineering services. As a result, Creative Synergies Group experienced significant growth over the past few years and has been on a mission to ensure that they have the finest leaders taking charge of processes and solutions for their 40+ Fortune 500 customers. According to a 2023 study, many technical and software products lack integrated quality testing within their development processes. Creative Synergies Group plans to combat this challenge for their customers and their ecosystem by streamlining their quality assurance management and substantially impacting solution outcomes.
"Over the last year, we have brought in senior leadership across technologies including embedded systems, digital technologies, IoT and AI/ML. Our global brands expect nothing but the finest quality of service and solutions from Creative Synergies Group. Bringing Hemant on board, is a step towards ensuring that we exceed the unique expectations of our marquee customers across sectors such as automotive, transportation, manufacturing and infrastructure domains," said Dr Mukesh Gandhi, Founder and CEO, Creative Synergies Group.
Hemant joins Creative Synergies Group from London Stock Exchange Group, where he worked as the Senior Consultant for Operational Excellence. He has extensive experience working with robotic process automation and diagnostics and Intelligence. He has also worked with Wipro for 20 years in the past, as the Group Head of Delivery Excellence.
"Testing and quality assurance are crucial stages in the development lifecycle of intelligent and futuristic products. Creative Synergies Groups is known for its innovative approach to digital transformation, and maintaining top-notch quality is essential. With my extensive experience in the quality assurance domain, I hope to elevate the company's next-generation solutions and contribute to the brand's business excellence initiatives," said Hemant Kshatriya, Vice President, Quality and Business Excellence, Creative Synergies Group.