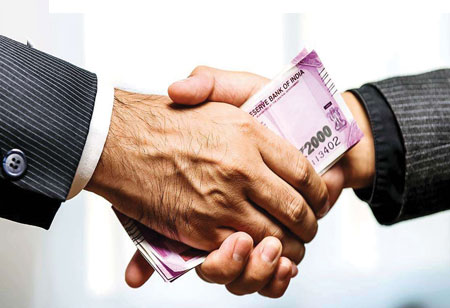 Working capital is essential to the success of any business because it is integrated into its day-to-day operations.Working capital encompasses all payments made to suppliers, salaries paid to employees, payments made for overhead expenses, and any other operating assets and liabilities.
In addition, working capital Loan can serve a range of purposes, from something as simple as meeting day-to-day operating expenses to complex ones like maintaining the company's financial standing.As working capital serves a variety of functions, taking a working capital loan allows you to fulfill these functions even during difficult times.
Do you want to get a working capital loan for your small business? Read on to find out what you should keep in mind when it comes to working capital financing.
Make a detailed plan
Make a detailed plan for how you will use the working capital loan you receive, including cash flow projections that demonstrate how the working capital funds will benefit your business.
Just because you get financing doesn't mean you're out of the woods. If your business doesn't generate enough cash flow, you may soon find yourself in another cash crunch.Planning can help prevent this.
Know the period and amount of the loan
Money requirements may differ depending on the stage of the business cycle in which your company is.For instance, a working capital loan may be required to expand, pay expenses, or maintain liquidity.Therefore, prioritize your needs before deciding on a loan amount.
Ideally, you should match your working capital financing timeline to the timeframe for which you will require the funds.In other words, if you need money to tide you over for three months until a major customer pays you, you wouldn't want an 18-month working capital loan.This would result in you continuing to pay interest long after your financial needs have been met.
Prepare for a rainy day
No matter how well-planned and future-ready your business is, there are always a few external factors beyond your control, such as the general economy, unexpected raw material shortages, natural disaster damage, and changing interest rates.
In addition to these, internal factors such as equipment breakdown, receipt lags, a cancelled order, or obsolete inventory can also slow down your business.A working capital loan protects you from these hiccups and allows you to keep your business running smoothly.
Pick the right lender
Choose a lender with excellent customer service, a good reputation, and knowledgeable employees.Getting referrals from friends and family can be a good way to find a lender.Different lenders charge different interest rates, prepayment fees, processing fees, and so on; compare them before deciding on a lender.
Manage your working capital loan wisely
Never overlook a working capital loan as a means of driving your company forward.It is an essential tool in the day-to-day operations of your company. Its effective management can assist your company in developing a positive reputation and solidifying its position. The reverse set of circumstances, on the other hand, can be disastrous, which can be avoided with external assistance in the form of a working capital loan.
Now the question is where to get a working capital loan for MSMEs. The good news is that bank loans aren't the only way to get working capital. RBI-registered lending institutions like Kinara Capital provide MSMEs with collateral-free working capital loans. You can use these loans for a wide range of business purposes like stock purchase, buying raw materials, product expansion, renovation and more.
Moreover, they make sure that the process is hassle-free and digital to ensure that the loan is disbursed within 24-hours. While there are numerous options available when it comes to finding a lender, it's important to select one that suits your your business, timeline, and financial situation.