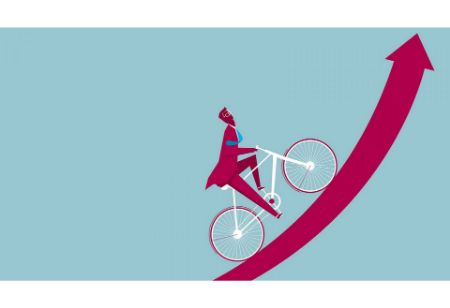 iCreate (International Centre for Technology and Entrepreneurship), a startup incubator, and Start-Up Nation Central (SNC) have announced the commencement of its India-Israel Innovation Accelerator, enrolling six top startups from Israel as a part of the MoU signed between the two nations in September 2020. SNC is a non-profit organization that helps tackle global challenges by connecting Israeli technologies with multinational corporations, governments, investors, and NGOs from around the world.
The program was flagged off today through a virtual inaugural panel including H.E Sanjeev Singla, Indian Ambassador to Israel, H.E. Dr Ron Malka, Israeli Ambassador to India, Ministry of External Affairs, Embassy of India, Tel Aviv, Uri Gabai, Co-General Manager, Start-Up Nation Central (SNC), Sagi Itcher, Head of Trade and Economic Mission, Israel Consulate, Mumbai, M.K. Das, Additional Chief Secretary, Govt. of Gujarat and Chairman iCreate, Embassy of Israel, New Delhi, hosted by Anupam Jalote, CEO, iCreate. It also saw participation of Parag Amin, Serial Entrepreneur and Chief Mentor iCreate, Unmesh Partiwala, COO, iCreate and Ashish Kanaujia, Dr. B. Krishnamurthy, Mentors for iCreate startups alongside the dynamic team at the Ahmedabad based incubator. The session also had a brief elevator pitching by all the six participating startups.
The Ahmedabad-based incubator has been investing in providing global access to startups at various stages. The continued strategic partnership with global startups will positively influence the country's innovators to start addressing India's larger challenges and create an innovative implementation system. During the program, Israeli start-ups offering innovative solutions in the areas of electric powertrain, water desalination, laboratory analytical instruments, AI/ML based solutions for driver safety and data centre management, would be provided a comprehensive understanding of the Indian ecosystem through group mentoring sessions, workshops and 1-1 interactions with the subject matter experts, successful Indian entrepreneurs, government functionaries and business leaders. This will enable them to work on the product-market fit and localize their business model for Indian customers.
Inaugurating the program, H E Sanjeev Singla, Indian Ambassador to Israel, MEA said, "Both the countries have been trying to deepen their strategic partnership through, among other things, forging organic innovation linkages. The SNC and iCreate venture is one such example. One interesting feature of this collaboration is the strong emphasis on tight timelines and it is owing to this focus that the first accelerator is being inaugurated five months after the signing of the MoU between SNC and iCreate."
H.E. Dr Ron Malka, Israeli Ambassador to India, said, "This is an important milestone in the growing innovation and technology collaboration between Israel and India and stands in line with the visions of the Prime Ministers of both countries. I am confident that this program will continue to strengthen cooperation between Israeli and Indian entrepreneurs and startups. We look forward to collaborating with Indian organizations and firms to develop and implement cutting-edge Israeli technologies that address India's and the world's most pressing needs. Israel has the most startups per capita worldwide, and India is the top innovation destination in Asia. Together, the countries continue to form partnerships and collaborations to strengthen both countries, make us more independent, and at the same time solve a range of global issues."
M K Das, Additional Chief Secretary to the CM, Government of Gujarat and Chairman iCreate said "The Hon'ble PM of India and the Hon'ble CM of Gujarat both are very supportive of the coming together of innovators and corporates from India and Israel. As Chairman of iCreate, I am very happy to see that very relevant solutions in AI, EV, desalination are part of this program. The Government of Gujarat stands firmly committed to provide all support to iCreate and the participants of this program".
Sagi Itcher, Head of Economic & Trade Mission, Consulate General of Israel, Mumbai, during his visit to iCreate on the launching event of this accelerator programme said, "Innovation and entrepreneurship go hand in hand and so does the partnership between India and Israel. Launching this great program, that will allow Israeli startups easy access to the Indian market, and at the same time will reveal Indian executives to Israeli 'know how' is an important milestone in the unique relationship between our two nations. The Economic and Trade Mission of Israel to Mumbai is honored to take part in such initiative and honored to work with wonderful partners: iCreate and SNC."
Uri Gabai, Co-General Manager, Start-Up Nation Central (SNC), said: "Our collaboration with iCreate is an important step in realizing the potential of the India-Israel relations in the field of innovative technologies. Our goal is to connect between Israeli startups and Indian organizations and firms in order to develop and implement cutting-edge Israeli technologies that address Indian corporates' most-pressing challenges. We believe the unique program launched today is a milestone and model for strengthening the economic ties between the two countries. We expect to see a significant expansion of the program, and believe many success stories will come out of it. We are very proud to work with our great partners at iCreate".
Speaking on the virtual inaugural session, Anupam Jalote, CEO, iCreate said, "It is indeed a proud moment for us to flag off the first batch of India Israel Innovation Accelerator today. The program is sure to be the first milestone on the road to making India the innovation capital of the world. Through this unique partnership, we hope to kick start a culture of strategic global partnerships for addressing real life challenges with innovative tech enabled solutions. The early involvement of Indian Corporates will help ensure that the best product-market-fit emerges. Going forward we expect the accelerators to become more 'industry driven' and globally collaborated. As the Covid situation eases, these accelerator programs will enable innovators and startups to visit other markets and gain on ground experience, furthering their innovation scale".
"We are very excited and pleased with how the initial batch of India-Israel Innovation Accelerator has begun and are looking forward to the many success stories of powerful industry partnerships that are sure to ensue", he added.
Parag Amin, Chief Mentor, iCreate, said, "What excites me most about this program is the mixing of the innovators from our two nations. Both are aggressive go-getters and with SNC and iCreate curating this journey, I am confident that great value will be created."
The program would conclude with a demo-day where the start-ups would present their business plans to the Indian corporations, investors and other interested stakeholders for paid pilots, go-to market opportunities, collaborative research and development projects among others.