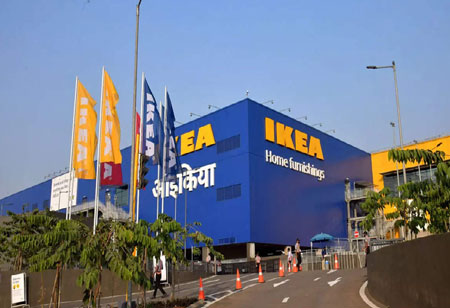 CEO Insights Team, 0
Ikea India, a chain of home furnishing stores, part of the Ingka Group that includes IKEA Retail and Ingka Investments, has raised Rs. 600 crore, according to reports. Ingka Centres, part of the Ingka Group had recently said that it will invest close to Rs. 7500 crore in developing two shopping destinations in NCR. The fund raised is part of the investment the company plans to make in India.
The investors are Ingka Pro Holding BV, The Netherlands and Ingka Holding Overseas BV, The Netherlands. "IKEA
is committed to India and India is identified as a future growth market for the Ingka group. The fund infusion received is part of the Rs. 10,500 crores announced initially. This new infusion will support our omni-channel expansion plans in India to enable us to reach many more people in India for their life at home needs with our affordable and sustainable products", the company said in a statement.
Ikea Is Committed To India And India Is Identified As A Future Growth Market For The Ingka Group
The Swedish retailer had entered India in 2018 by opening a store in Hyderabad and has since seen revenue surge ahead of rivals. The firm has changed the focus towards more open area as COVID increased the importance for outdoor spaces. In addition to Ingka Centres, IKEA has separate plan for expansion in standalone stores.