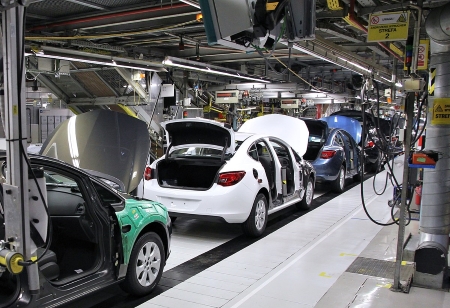 According to Sources, India surpassed Japan in new auto sales in 2022, making it the third-largest market for the first time. According to preliminary data, India sold 4.25 million new vehicles in 2022, while Japan sold more than 4.2 million units.
According to Nikkei Asia, whose business portfolio includes publishing, broadcasting, and the Nikkei 225 stock index, easing chip shortages helped top auto companies in India such as Maruti and Tata Motors record higher sales in 2022.
"New vehicles delivered in India totalled 4.13 million between January and November 2022, according to the Society of Indian Automobile Manufacturers. Adding December's sales volume reported by Maruti Suzuki, India's largest carmaker, brings the total to roughly 4.25 million units."
Because the recently released vehicle retail data for December 2022 by FADA (Federation of Automobile Dealers Associations of India) shows 16.2 lakh units were sold in December month, India's overall auto sale volume is higher than 4.25 million units.
China's auto market topped the list in 2021, with 26.27 million vehicles sold, followed by the United States (15.4 million) and Japan (4.44 million). Despite the global chip shortage, India, which ranked fourth, sold approximately 4 million units last year.
The Indian automobile market has experienced significant volatility in recent years. According to the data, approximately 4.4 million vehicles were sold in the country in 2018, with the figure falling below 4 million units in 2019 due to the NBFC crisis. The Covid pandemic hit the country hard the following year (2020), and overall sales fell below 3 million units.
Despite a recent increase in EV adoption, India remains a nascent market for EVs, with most vehicles still powered by gasoline.
According to Sunjay Kapur, President of ACMA, despite the challenges, the Indian auto component industry grew by 23%, with the industry contributing 2.3% of India's GDP at 4.20 lakh crore.
He attributed the expansion of the Indian automotive industry to factors such as strong and diverse demand, a skilled workforce, and precision engineering. According to an ACMA-McKinsey report, by 2030, EVs will account for 50% of new two-wheeler and 70% of new three-wheeler vehicle sales, respectively.
Furthermore, the Centre's Production Linked Incentive (PLI) programme for the automobile sector (with a $3.5 billion budget) provides financial incentives of up to 18% to encourage domestic production of future technology-related automotive components. In addition, the government has implemented the Faster Adoption and Manufacturing of Hybrid and Electric Vehicles in India (FAME) programme to encourage the use of EVs through subsidies. Phase II of the scheme is currently in effect for 5 years beginning in 2019, with a total budget of 10,000 crore.
Notably, only 8.5% of Indian households own a passenger vehicle in 2021, according to data from the UK-based research firm Euromonitor, implying that there is significant room for increased sales in the country.