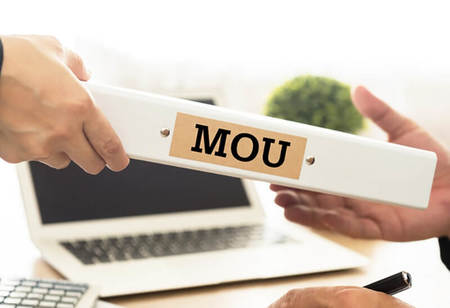 Indian Bank has ventured into a Memorandum of Understanding with the Society for Innovation and Entrepreneurship (SINE), an initiative of the Indian Institute of Technology, Bombay. This initiative has been taken for extending exclusive credit facilities to startups and MSMEs.
SINE, IIT, Bombay is the forerunner in setting up joint R&D with industries and aid start-up incubation. Also, SINE, IIT, Bombay offers support to the MSME sector by providing joint research and development arrangements and technical and financial support for incubation and acceleration of high-end technology products.
The Bank in intending to extend loans of up to Rs.50 crore rupees to these start-ups for their working capital requirements or purchase of machinery and equipment. This move, which is mutually beneficial for both Bank and IIT, Bombay, would be the springboard for start-ups to realise their ambitions.
Speaking on the occasion, Padmaja Chunduru, Managing Director and Chief Executive Officer, Indian Bank states that the start-ups' need to be suitably counselled about the significance of equity and debt funding.
Overall, gross bank credit deployed to micro and small enterprises (MSEs) had continued to contract in May – for the straight second month in FY22. The outstanding as of May 2021 stood at Rs 10.27 lakh crore, registering a negative 3.6 per cent year-on-year (YoY) growth from Rs 10.65 lakh crore as of May 2020, and latest data from the Reserve Bank of India (RBI) showed. The negative YoY growth had further increased from minus 2.2 per cent in April 2021 that followed the lowest growth of 2.5 percent recorded in March 2021 since its previous deepest plunge to 1.5 per cent in May 2020.