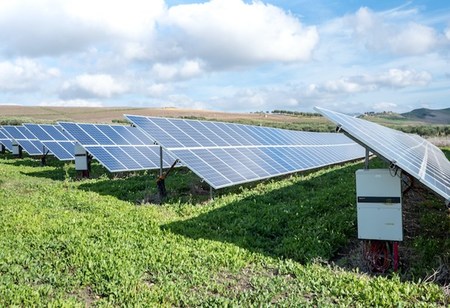 New Zealand-based infrastructure investment firm Infratil intends to establish a renewable energy development platform in Singapore with a $233m investment. It is Gurīn Energy, the platform would focus on the development of renewable energy projects across Asia.
Gurīn Energy would invest in the development of wind, solar photovoltaic and energy storage projects across Asia, including in Southeast Asia, North Asia and India. The platform is currently developing an initial project pipeline with 500MW of total capacity. These projects are in various stages of development and are located in the Philippines, Vietnam, Thailand, Indonesia and Japan.
Infratil CEO Jason Boyes said that Asia presents a significant opportunity for the company to enter markets that are following a 'transition to renewables' roadmap laid out by Europe and North America around ten years ago.
Boyes says "Decarbonisation is essential to combat climate change and renewables is one of the single largest investment opportunities in history, with more than $4tn of investment in wind and solar assets forecast over the next decade.
"Together with our US, European and New Zealand platforms, our investment in Gurīn Energy demonstrates our global commitment to sustainability and [combatting] climate change and extends our ability to manufacture quality renewable energy assets to Asia."
Boyes states that Gurīn Energy is the fourth platform of its kind that the company has established to cover the worldwide growth of the renewable sector. Of the total investment in the platform, $100m is likely to be in the form of letters of credit to be provided by third-party financiers for projects.
The platform would be led by Assaad Razzouk, a recognised leader in the Asian renewable energy market, as CEO.
Razzouk say, "Infratil's track record of establishing successful renewable energy platforms in Australia, the United States and Europe is unmatched and provides immense synergies, best-practice know-how and learning opportunities for Gurīn Energy, our people and our region."