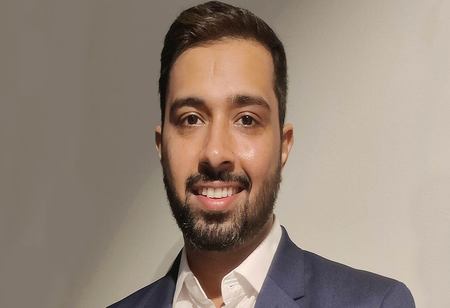 Recently, One of the global leaders in digital media quality, Integral Ad Science (Nasdaq: IAS), announced the selection of Saurabh Khattar as lead sales operations in India, employed with brands, agencies, publishers, and platforms in the region. Founded in Delhi, Saurabh reports to Laura Quigley, SVP APAC.
Laura Quigley, SVP APAC, IAS, "As marketers in India invest more significant budgets across digital advertising channels, IAS offers the solutions they need to measure quality impressions for their campaigns. We are thrilled to have Saurabh on board and look forward to accelerating our growth in India with his sales leadership, industry knowledge, and proven success working with major brands and agencies locally."
In this new role, Saurabh will emphasise fast-tracking IAS's sales operations in India and edifice robust partnerships with brands, agencies, publishers, and platforms to benefit them go beyond authentication and make every ad impress sum. Saurabh brings solid familiarity in business development, sales strategy, and scaling market programs. Before, he was Director Sales and Media Partnerships at Taboola, where he supported leading brands and agencies with digital advertising and content strategies across India and the wider APAC region. Prior to Taboola, Saurabh held sales and marketing roles at 5by7 and India Infrastructure Publishing Private Limited.
''Joining IAS at this critical point in the company's journey is an exciting opportunity, as the growth of digital advertising drives a greater need for media quality measurement Commercial Lead India, IAS. ''India's digital media market is evolving quickly, and I look forward to working with marketers and publishers to tap into IAS's solutions that can help drive efficiency and return on their investments in a new way," said, Saurabh.