IP Telecom Implements Oracle's Zero Data Loss Recovery Appliance to Boost Growth of its Data Protection & Recovery as a Service Business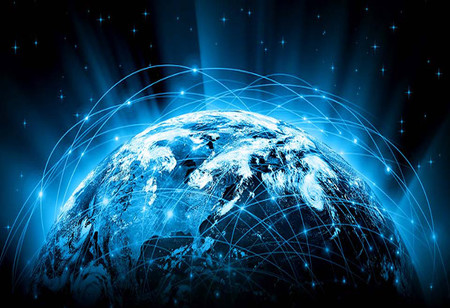 CEO Insights Team
Oracle Portugal today announces that the telecommunications leader IP Telecom has selected Oracle's Zero Data Loss Recovery Appliance (Recovery Appliance), the industry's only solution to offer end-to-end data protection for Oracle databases, eliminate data loss exposure and maintain business availability, to ensure their national market customers have access to Data Protection & Recovery as a Service as a Cloud Solution.
IP Telecom is a company held by Infraestruturas de Portugal specialized in telecommunications, Corporate Cloud and Information Security solutions. Oracle's Zero Data Loss Recovery Appliance was implemented jointly by Oracle Portugal and by IP Telecom and will be available in its Cloud Solutions portfolio.
Oracle's Zero Data Loss Recovery Appliance is the first appliance ever to eliminate data loss exposure for critical Oracle Databases. When using traditional solutions to restore a database, businesses typically lose all data generated since the last backup—often hours to days of critical data.
The Recovery Appliance also dramatically reduces the impact of backups on production servers and networks, virtually eliminating the need for lengthy backup windows. The cloud-scale architecture enables a single Recovery Appliance to manage the data protection requirements of thousands of databases, avoiding the cost and complexity of disparate backup systems.

The solution now available is a result of the partnership agreement signed in June 2016 between Oracle and IP Telecom, aiming to assure the availability of a proper and innovative offer, with customized scaling, based on Oracle's recognized high-service levels offered by Infrastructure as a Service, which has competitive advantages of real value added.

According to Rui Ribeiro, General Manager of IP Telecom, "This first joint offer with Oracle means that we provide an unparalleled level of data protection to our Cloud national market customers. For us, the information of all our customers is critical, so we seek to create value-added and reliable offerings, ensuring that our customers focus only on their business, because they know that their data is safe and available with our Solutions."

Hugo Abreu, Country Manager at Oracle Portugal, said: "Existing data protection solutions fail to meet the demands of critical databases because they treat databases as simply files to copy rather than as transactional systems with specific data integrity, performance, and availability requirements. With traditional backup solutions, business data is lost, end users and customers are impacted, and deployment and management are complex and fragmented. Oracle's Zero Data Loss Recovery Appliance tightly integrates advanced data protection technologies with Oracle Database to address these challenges head-on, enabling IP Telecom to offer its clients an efficient and effective protection and recovery service for one of their greatest asset: data."