Is Jeopardizing Digital Privacy in favor of National Security Justified in the Aftermaths of Latest Exposure of Government Spyware?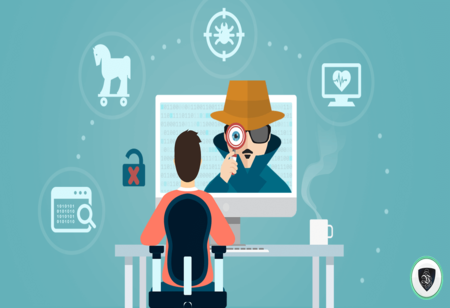 Nikhil Michael, Correspondent, CEO Insights, 0
The Pegasus snoop gate incident or WhatsApp snoop gate which came to light earlier this year has opened a Pandora box about the extent of spying and infringement of privacy happening in the present digitally interlinked world of ours. The suspicious role of government agencies in the whole incident makes the issue more serious as NSO group, an Israeli firm, who is the creator of the spyware claims to sell its flagship product only to government agencies fighting crime and terror. But the list of victims which includes prominent human right activists, journalists and lawyers with no proven record of crime casts doubt on the exact use of spy tool. Technology has bought great advances and conveniences but it also comes with the cost of privacy as our personal information is digitized and available to anyone with the means to access it.
The latest in government sponsored spying is the revelation of ToTok, popular messaging app to be an UAE government sponsored spy tool to monitor its citizens. The Hacking Team leaks in 2015 were an eye opener to the advancement in the spyware technology, which facilitate total control over a target's device while remaining completely invisible. Hacking Team is one of the few companies, including the Gamma Group, specializing in providing governments and law enforcement agencies malicious software programs designed to seize data.
For the governments around the world, the use of social-media platforms by terrorist groups, domestic threats, foreign-intelligence services, and criminal organizations to further their illegal activity, create a demonstrated need for tools to properly identify the activity and react appropriately and thereby ensure national security. The Paris terror attack and San Bernardino shooting demonstrate that the global online reach of terror organizations like ISIS cannot be ignored. For many governments around the world, national security outweighs privacy of its citizens as visible in the UK Investigatory Powers Bill passed by the British government which authorize the government to access people's communications in order to help the government combat crime, terrorism and other threats to national security. Drawing a distinct boundary between privacy rights and national security has been an increasingly intense debate during a time when technology and the threat of terror have increased in locked step. However, questions regarding the nature of the lawful hacking become increasingly complex when the technical capabilities are provided by third party commercial entity. In the wrong hands, the surveillance technology can easily be a tool for cybercrimes
Technology has bought great advances and conveniences but it also comes with the cost of privacy as our personal information is digitized and available to anyone with the means to access it.
as evident in the Wannacry ransom ware attack of May 2017 which was built on a stolen US National Security Agency (NSA) tool EthernalBlue.
The people advocating for privacy question the morality and legality of the government sponsored spying as they claim the government obliged to protect the right to privacy of its citizens is systematically spying on people's private communication by employing mass surveillance technologies. Many countries conduct surveillance operations outside of a proper legal framework and concerns have been raised on employing surveillance to suppress speech and monitor political opponents. The fact that spy apps are more common in countries that either have a king, a monarch, or a military leader or dictator as the head of the state, where it is used to keep a tab on its citizens and restrict them whenever there is a chance of an uprising or riot starting against their regimes adds weight to the argument that mass surveillance curbs the democratic right of the citizens to dissent. HackingTeam was severely criticized for selling its products and services to governments with weak human rights records, including Sudan, Bahrain, Venezuela and Saudi Arabia.
Going forward, governments have to thread a fine line between balancing national security and privacy of its citizens. Modern democracies established with the purpose of protecting rights of its citizens cannot take casually the right to privacy of citizens even in the backdrop of imminent security threats. The basic facet of the right to privacy is that a person has the right to determine what sort of information about them is being collected and how that information is being used and yet technology companies, ISP's and the government are all threatening to take away this right by constantly monitoring and collecting private information from people's digital devices. Governments should formulate transparent legal systems that would enable them to monitor and take pro active steps against threats to national security on the cyberspace while at the same time adhering to the privacy rights of the citizens. Stronger export control and oversight measures in the international level would facilitate to regulate firms like NSO and HackingTeam on who they can sell and how they allow their technology to be used. Technology is transforming crime in the same way as crime detection and while it is paramount that government agencies come out on top in the battle against crime, it is equally important that they pursue transparent accountable ethical process which does not take away the rights of its citizens.