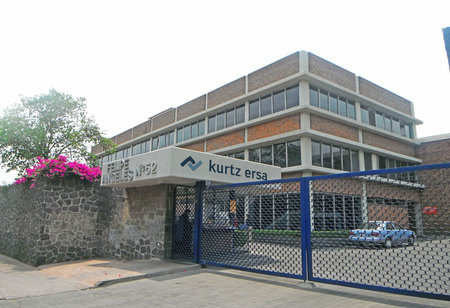 Ersa GmbH, part of the Kurtz Ersa 220 Million Euro conglomerate, having 14 companies with 7 production facilities and 9 subsidiaries announced that it is setting up its' 10 international subsidiary in India. Kurtz Ersa India Smart Production Technologies Private Limited will be headquartered in Bangalore and will incorporate a demo center where customers will be able to see the world class Ersa equipment and soldering systems in operation.
In line with the global focus on technology training and hand holding of its' customers from concept to production, Kurtz Ersa India expects to enable Indian companies looking to add world class manufacturing as well as support to global companies looking to reduce their dependence on China, set up production lines in India in a short period of time. According to Rainer Krauss, global sales manager and CEO of Kurtz Ersa India "At Kurtz Ersa we are excited to mark our centenary year with opening of the Indian subsidiary, it reflects the importance of India in our global expansion plans and marks a new chapter in the partnership between German technology and Indian entrepreneurship, which we hope to support through this new venture".
Kurtz Ersa has been present in India, through a very effective representation by its partner Bergen Associates, for close to 35 years. It has an installed base of over 150, spread across the country efficiently supporting Indian electronic manufacturing sector that is currently growing at a fast pace. Government schemes like Production Linked Incentive for Electronics manufacturing Industry and Electronics manufacturing Clusters (EMC 2.0) aimed to boost local manufacturing and it is estimated that this will enable the industry grow at 30 percent year on year. This trend is further expected to accelerate in electronics manufacturing with the focus of global companies on de-risking supply chain from China. India is being considered as one of the preferred countries for de-risking due to government initiatives like 'MakeIn India for the World' coupled with 'Atmanirbhar Bharat'. Given these trends, Ersa India is anticipating high double-digit growth in the region over the next few years
Another target segment is the PCB assembly market which (according to a study by India Cellular & Electronics Association and E&Y) is expected to be worth $ 87 billion by 2025 from the present $ 16 billion. India is poised to become major PCBA export hub with an anticipated increase from $ 0.3 billion to 39 billion in the same period. All these auger well for process efficient solutions for electronics manufacturing that Kurtz Ersa is known for, to securely connect components and assemblies of various forms and sizes. Outstanding thermal performance, highest machine uptime and lowest operating costs have been the convincing advantages of Ersa soldering solutions making it ideal for Indian conditions.
With the setting up of a direct presence in India, Kurtz Ersa customers would be assured of support from Ersa's global resources as well as a strong India based technical team to consult and hand hold them every step of the way. Indian customer will be now able to experience of Kurtz Ersa equipment at demo centre and efficient after sales service by Indian team.
Source : Press Release