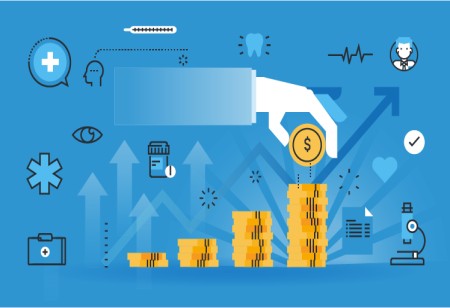 Manoswita Naha, Content Writer, Manoswita Naha, Content Writer
An investment to line-up advanced analytics in improving the supply chain of medical equipment in India
A multi-billion direct investment platform, LGT Lightstone Aspada announces its sixth deal of India-focused impact investment arm by offering $7 million (Rs.54 crore) for Akna Medical, an India-based supply chain firm. Viewing the charming possibility where Akna Medical can earn a fortune of over $20 million with necessary upgrades to scale up the operations, LGT Lightstone Aspada puts up the faith to uplift Akhna's performance.
Akna Medical is a Hyderabad-based company conceived by Saurabh Pandey and Mahadevan Narayanamoni in 2018 to back the healthcare supply chain with technology and data for smooth mobility of bulk transactions of medical equipment. Plus the founders have decades of experience in streamlining the healthcare supply across India which enabled them to develop a strategic layout to improve the visibility into product movement and consumption.
Our strategy is to back high-growth platforms like Akna Medical
Presently it provides category-specific and full procurement solutions across surgical and pharmaceutical products to leading hospital chains such as Max Healthcare, Fortis, Medanta and Cloudnine, as well as to smaller hospitals PAN India.With the LGT Lightstone Aspada at their court, the company will reach to promising height in accelerating the procurement by vesting deep-analytics suits.
LGT Lightstone Aspada, an India-focused investor and sole stakeholder Soros Economic Development Fund (SEDF), has funding for Indian industries for over a decade. It had been a leading investor for many commercially scalable, high impact industries across food supply chains, healthcare, education and financial services of India. Its current investment portfolio speaks of $100 million capital investment for more than 15 investments and promises to put more investing efforts for India in the coming years. "Our strategy is to back high-growth platforms like Akna Medical," Kartik Srivatsa, Managing Partner, LGT Lightstone Aspada, said.