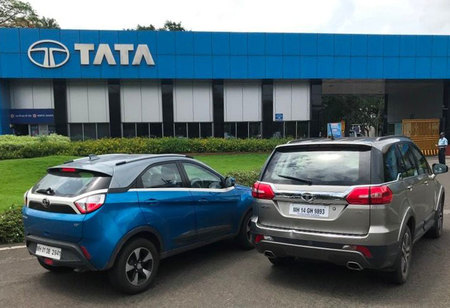 Tata Motors is under pressure to begin the hunt for its new CEO all over again. As the former Daimler AG manager Marc Llistosella was expected to join Tata Motors as it MD and CEO from July 1st, 2021. But, due to some personal reasons he is unable to relocate to India.
In a filing, the company said, Guenter Butschek would continue as the company's CEO and managing director until June 30.
Llistosella was associated with Daimler Trucks in Asia, was due to take charge in July, Tata announced on Feb. 12. Butschek, a former Airbus SE executive, has been CEO since 2016.
Deepak Jasani, head of retail research at HDFC Securities says, "This creates some uncertainty about who will come in and whether the succession will be announced in time or not."
He adds, "They also have the option of giving Guenter Butschek an extension since he has been there and under him the company has seen some turnaround."
Tata Motors topped expectations during the most recent quarter after struggling with dropping sales and escalating debt. The turnaround followed deep cost cuts and enhanced vehicle demand, while the manufacturer remains largely dependent on its luxury Jaguar Land Rover unit.
Tata Motors shares have witnessed a rise close to 66 percent this year, making it the top performer on the NSE Nifty 50 index.