Marco Valsecchi Appointed as Country Manager & MD, Adecco Group, India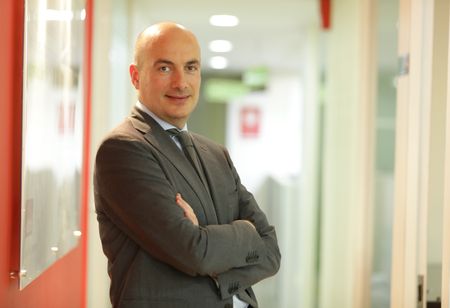 CEO Insights Team
Bringing in an international flavor to its ingenious operation, Adecco Group India, a leading provider of HR solutions, appointed Marco Valsecchi as its Country Manager & MD of the company, succeeding Priyanshu Singh who managed the operations for two years. Having joined the Group in June 2017, Marcowill continue to oversee the Chief Financial Officer in the interim and undertake the responsibility for General Staffing, Professional Staffing, Spring Professional and Lee Hecht Harrison businesses in India.
Ian Lee, Regional Head, The Adecco Group, Asia Pacific, says, "We are all very excited to introduce Marco Valsecchi as Country Manager &MD at Adecco, as he joins us after a successful journey as the CFO for India. His proven expertise in finance and operations has made him an invaluable asset to our company. Marco is a proven leader with a deep understanding of our business operations and a clear vision for the future.
All of us at Adecco have every confidence in his ability to oversee and manage country operations as we continue to move forward and grow. We would also like to thank Priyanshu for his service and many contributions to Adecco."

Marco will be based in the The Adecco Group's head office in Bangalore and prior to that, he served as the Managing Dorector for Punkt in Switzerland. Comes in with a rich experience of over 20 years in finance and investment, Marco worked with companies like Randstad where he was the country CFO for three years, Morgan Stanley & Nextra Investment Management.

Speaking on his new role, Marco says, "When I joined Adecco, I was impressed by the pace at which the company had grown and gained leading positions in its markets. While in India, we have steadily progressed; my focus in the coming quarters will be to drive a significant transformation in the company and to ensure it becomes more client and candidate centric. I look forward to working with the rest of the Adecco leadership team to create value for our employees, clients and candidates with opportunities to continue to grow as part of a dynamic company."

Founded in 1996, The Adecco group is a workforce solutions provider based in Zurich, Switzerland. With approximately 33,000 FT employees and around 5,100 branches over 50 countries, it offers a wide variety of services, connecting more than 700,000 associates with their clients every day. It also offers human resources services and a range of staffing and career resources to clients and associates.