Medical Fair India 2017 closes with a huge boom in visitors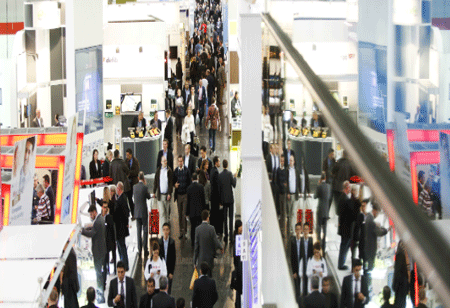 CEO Insights Team
With a huge boom in visitors, the MEDICAL FAIR INDIA has definitely marked out its position as the leading medical trade fair for the Indian market and built on the growth of the previous years. 13,480 decision makers from all sectors of the healthcare industry came to MEDICAL FAIR INDIA 2017 at the Pragati Exhibition Center in New Delhi from 6 to 8 April. They visited 519 exhibitors to learn about the latest trends and innovations for medical healthcare.
"Visitor numbers increased by 15% in comparison with the 2016 event in Mumbai. The floor space booked by the exhibitors also expanded by 16%. As expected with great results like these, the atmosphere in the trade halls was buzzing", summed up Thomas Schlitt, Managing Director of Messe Düsseldorf India. The MEDICAL FAIR INDIA takes place in New Delhi and Mumbai, alternating between these locations each year.
"The MEDICAL FAIR INDIA is the top event for the healthcare industry. We saw that it was even better than our expectations" said Raghvendra Bansal, Managing Director of RR Instruments, recapping the successful trade fair on behalf of many very satisfied exhibitors.
The synopsis of Prashant Narula, Marketing Director of Narula Udyog was also positive: "Not only the numbers but also the quality of the visitors was well above our expectations. We are very happy with the outcome."

'New programme highlights' contributed to the success of MEDICAL FAIR INDIA. They enriched the supporting programme for the event and aroused much interest from visitors on all three of the trade fair days. A novel digital health platform was created in the FTR4H Lab & Lounge (Future for Healthcare powered by MEDICA). The Lab & Lounge centred around information, start-ups presenting their product ideas, expert dialogues and networking on all the fascinating topics concerning the digital transformation of the healthcare industry (i.e. mobile health, the internet of things and targeted and secure data handling).

The CLIN LAB INDIA also celebrated its premier as an integral part of the programme of MEDICAL FAIR INDIA this year. The conference and its accompanying exhibition were designed by Scherago International and organized in cooperation with the Messe Düsseldorf Group. The focal point of the talks was on trend topics that are particularly relevant to the practice of laboratory medicine, such as point-of-care testing, molecular diagnostics and clinical chemistry. The CLIN LAB INDIA exhibition area (in Hall 9) had booked out 330 square metres, with companies such as Mindray, Randox and SMC Pneumatics, along with others, taking up this space.

In terms of content, the MEDICAL FAIR INDIA 2017 included the following areas and many more: Medical products and medical technology, laboratory technology and diagnostics, equipment and furniture for clinics and health centres, products for physiotherapy and rehabilitation as well as health IT and mobile health solutions.