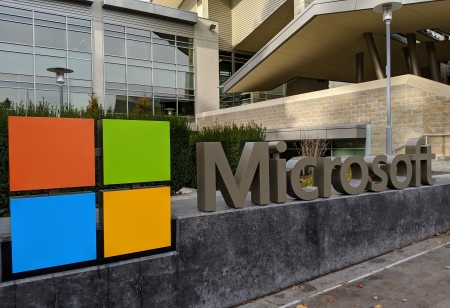 DarwinBox, a Sequoia-backed HR tech unicorn, has received strategic investment from Microsoft. The investment's financial details were not disclosed.
DarwinBox will be the first Asian HR tech SaaS-based platform with which Microsoft will collaborate, resulting in integration between DarwinBox and Microsoft's product ecosystem, as well as co-innovation on solutions to improve employee experience.
Darwinbox's mobile-first platform will integrate deeply with Microsoft platforms such as LinkedIn, Dynamics 365, and Microsoft 365 platforms such as Microsoft Teams, Microsoft Viva, and Azure Active Directory. Darwinbox has used Microsoft's Power BI to enhance its AI-based predictive analytics engine and create visual analytics dashboards, allowing employees across customer organisations to use data more effectively and make faster business decisions.
Jayant Paletti, cofounder DarwinBox said: "We have a customer base of close to 750 and almost 80-85 per cent of these customers are already using Microsoft ecosystem. This integration will further elevate that. This will also further add muscle to our global expansion plans." DarwinBox has a large customer base in India, and in South East Asia has presence in Singapore, Malaysia, Thailand, Vietnam, Philippines, and Indonesia.
DarwinBox entered the US market last quarter, and before that, the Middle East geography. The collaboration also includes a go-to-market strategy, which Paleti believes will be useful in the new geographies into which the company has recently expanded.
"For Microsoft this will be the first such partnership in the HRMS space in Asia, wherein we are custom integration of DarwinBox offerings on top of Microsoft products. This will be unique for DarwinBox. And it is very interesting to see such a product platform coming from India," said Sangeeta Bavi, director- Startup Ecosystem Microsoft.
This is also one of Microsoft's focused partnerships with product-led startups in India, where deeper partnerships are being formed.
Paletti believes that with this collaboration, reaching the $100 million annual run rate (ARR) will be possible within the next two years. Darwinbox's offerings cover over 2 million employees from over 700 businesses in 90 countries. Nivea, Starbucks, Dominos, T-Systems, AXA, Tokio, Cigna, JSW, Adani, Vedanta, Mahindra, Kotak, NSE, Ujjivan, Makemytrip, Swiggy, and Tokopedia are among these brands.
Anant Maheshwari, President, Microsoft India, said, "Across the country, organizations big and small are making possible new ways of doing business and we are pleased to work closely with leaders like Darwinbox, who are completely reimagining the frontiers of employee experience with the power of technology. Our collaboration with Darwinbox builds on our focus of co-innovating with our customers to empower organizations across India to do more with less."