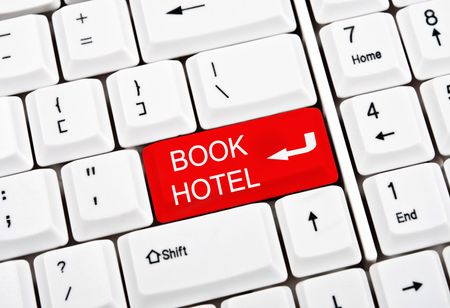 CEO Insights team , Press Release
Simplotel, a Software-as-a-Service (SaaS) technology company offering state-of-the-art e-Commerce solutions for hotels, partners with Mint Hotels which is a chain of over 25 hotels & resorts across various business and leisure destinations in India anticipating a three-fold increase in direct website bookings.
Industry stats reveal that as many as 40 percent of all hotel room nights in India are booked online, substantiating the fact that online booking has become the go-to channel for guests to book hotel rooms. Witnessing the number of online bookings increase year over year, Mint Hotels has come up with aggressive growth plans to capitalize the market, driving more bookings through the brand website being one of the key aspects of this strategy. Its hunt for great technology partners that could support their purpose ends with this partnership with Simplotel, and implementation of Simplotel solution.
The most preferred choice of quality seeking & cost conscious travellers in India, Mint Brand was founded in 2015 and within a short span of four years, it has established itself as a PAN-India Brand with 25 Hotels and 1000 rooms across key Indian cities of Mumbai, Pune, Delhi, Gurugram, Noida, Bengaluru, Goa, Amritsar and Hyderabad amongst other locations.
Speaking of the brand behind the service, Simplotel is the
What impressed us the most was the technology and hotel e-Commerce expertise
leading hotel e-Commerce company powering websites and booking engines for over 2,000 hotels across 17 countries. Its latest innovations introduce OTA-like features for hotel websites to increase visibility, drive more leads, and website bookings. These innovations have enabled websites powered by Simplotel to automatically remember the user activity on the hotel website and personalize it for the customer to make it more relevant for them. Moreover, Simplotel solutions are capable of automatically sending out offers to website visitors who do not book - enticing them to come back to the website and make a booking.
Commenting on this partnership, Shantanu Chatterjee, Co-Founder, Mint Hotels, says, "Driving website bookings is a key pillar of our growth strategy and we were on the lookout for a partner that really understands hotels and has superior technology to help us realize that vision. After significant evaluation, choosing Simplotel was a no-brainer. What impressed us the most was the technology and hotel e-Commerce expertise. We look forward to growing this partnership".
"At Simplotel, we understand that hotels have a pressing need to drive direct website bookings. Driving numbers through the brand website and booking engine is a game of thousand paper cuts - we need to do hundreds of things correctly in technology, content and business strategy to get more people on the website and get them to buy directly with you. We are thrilled to be a part of the e-Commerce journey of Mint Hotels," concludes Tarun Goyal, Founder & CEO, Simplotel.
Source : Press Release