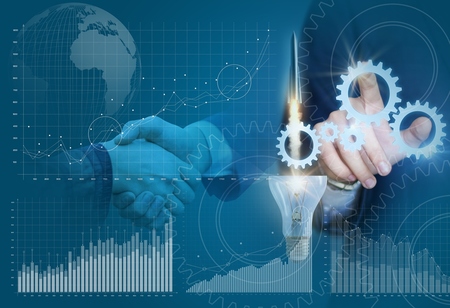 Monotech Systems has signed up with Ricoh for the distribution of its digital production printing systems. With this, Monotech will develop the marketing, sales, distribution, and service partner for Ricoh's complete range of digital production printing systems pan-India.
Ricoh products enjoy a formidable status globally in terms of robustness, reliability, efficiency, and productivity of the hardware platform, well maintained by cutting-edge technology to ensure countless customer experiences.
Monotech Systems has been at the vanguard of the printing and publishing industry for more than two decades with leadership in several market segments by offering breakthrough technology solutions. A strong connect and time-tested relationship with photo, print on demand jobbers, corporate, and offset market segments will help Monotech to position these products in the Indian market and enable customers to migrate to Ricoh products.
TP Jain, managing director, Monotech Systems, states, "Team Monotech Systems is excited about this relationship, which is like playing a second inning after a highly successful first inning. It raises the bar for us and we shall succeed with our commitment to offering products, solutions, and support which exceed customer expectation."
Ajeet Pareek, business head, digital products and solutions, Monotech Systems, states, "We are confident that the Ricoh product range will be a perfect fit for our existing and prospective customers. We are now able to provide our clients with more opportunities to differentiate themselves in their markets to deliver an extended range of capabilities and respond to the growing expectations and demands. With it, we will now have the most technologically advanced product portfolio, backed by superior sales and after-sales support."
For potential customers, it will come as a welcome option as Monotech Systems has vast industry experience, strong sales, and service networks across India.
Ricky Tan, general manager of the production printing business group in Ricoh Asia Pacific states, "With Monotech Systems' strong local presence, I believe it will bring an increased range of coverage and strength of representation of Ricoh's digital production printing systems in the Indian market. We can collaborate together helping customer enhance their digital capabilities with insight-driven and tailored solutions."