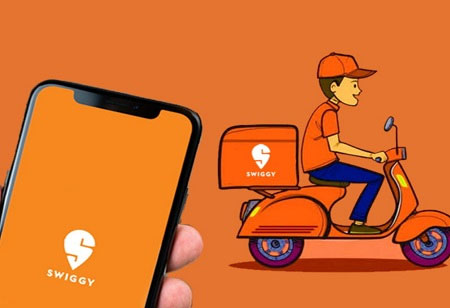 CEOInsights Team, 0
Food delivery startup Swiggy's moonlighting policy is `inclusive, not draconian, and clearly defines anything that's conflicting', the company's human resources head Girish Menon told in an interview. "That's the future of work. And that's precisely what we are attempting to do", he said. Earlier this month, Swiggy announced India's first moonlighting policy, which allows all employees to do external work and get paid for it. The external projects need to be outside of office hours or on weekends and not clash with Swiggy's business.
Human resources executives from the industry have pointed out that monitoring policies such as moonlighting could be challenging. Girish said employees will be responsible and declare what gigs or projects they're getting into. "We have very clearly defined that anything which is conflicting to our business, competition, or intellectual property of Swiggy or they're uniquely advantaged by being part of Swiggy if they have access to certain information, future plans", he said.
He added any breaches of code of conduct breach would be treated as any policy breach in any company, and
addressed by disciplinary committees, as is the usual practice. On how productivity could be measured on its other recent policy about permanent work-from-home for a majority of roles after taking feedback from managers and employees, Girish said: "It's not like everybody's rushing to find the second gig", Girish said. "We think that just because someone is employed with us for nine hours, they're productive. That's not true, you can't wake up one day and say I'm going to make everyone productive. It doesn't happen that way", he said.
Moonlighting Came More From What We Believe Will Be The Future Of Work, And Less About Research Or Data. People With Skill Will Have Opportunities To Do Side Gigs, Or What They Call The Side Hustle. So Why Not Normalize IT
The Bengaluru-based food delivery startup has around 5,000 employees and a fleet workforce of over 300,000. According to the company, the policy is available to all full-time employees of Swiggy's parent company Bundl Technologies, subsidiaries, affiliates, associates, and group companies. Startups, e-Commerce, tech and digital companies are among the ones introducing various employee-centric policies to stem steep attrition and falling valuations. Girish said the decision to introduce moonlighting was based on intuition and the belief that workplaces would evolve in a certain way. "Moonlighting came more from what we believe will be the future of work, and less about research or data. People with skill will have opportunities to do side gigs, or what they call the side hustle. So why not normalize it", he said.