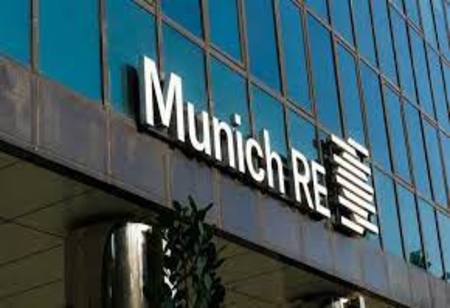 Munich Re Ventures (MRV), the venture capital division of Munich Re Group, has shut down its $500 mn) Munich Re Fund II. The investment major says, the addition of the funds enables MRV to invest in early-stage and growth-stage companies across five sectors – insurtech; climatetech; cybersecurity; privacy, commercial and industrial equipment technologies; and future of transportation.
MRV has revealed that it now has over US$1 billion in assets under management across four funds, each with a 10-year duration. Out of the existing funds, MRV has invested more than US$280 million in 36 companies.
Munich Re member of the board of management Thomas Blunck says, "Doubling our venture capital activities is a result of the Munich Re Group having already seen outstanding financial results and strategic value from the portfolio to us and the insurance industry. Munich Re Ventures is an essential lever for Munich Re's business and innovation strategy."
Blunck added that with the new fund, MRV is prepared to bring even more value to portfolio companies and co-investors – not just through capital, but with increased access to Munich Re's capabilities and partners.
Jacqueline LeSage, managing director, MRV says, "We are thrilled by Munich Re's recognition of the financial and strategic performance of our initial funds, and by their decision to double the size of the Munich Re Ventures platform for funding the most visionary and transformative entrepreneurs touching risk transfer."
Coinciding with the closure of its latest fund, MRV also announced the expansion of its portfolio development platform, designed to "accelerate portfolio company success." The platform connects entrepreneurs directly to Munich Re Group business leaders, ecosystem partners, and other industry executives worldwide to help identify engagement opportunities and partnership structuring.