Nintex Appoints Dustin Grosse as its Chief Marketing & Strategy Officer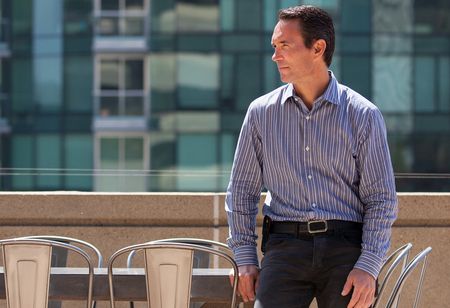 CEO Insights Team
Nintex, world's leading intelligent process automation (IPA) announced Dustin Grosse's appointment as its Chief Marketing & Strategy Officer. The main objective behind the appointment is to leverage his marketing and corporate strategy acumen, to help drive Nintex's customer focus to further scale a better customer experience. With his rich experience of more than 25 years in technology management, strategy and marketing, he has previously held leadership roles with Microsoft, DocuSign, McKinsey & Company, Procter & Gamble and other companies.
David Murphy, Board Chairman, Nintex, adds, "Dustin's background helping scale SaaS services companies at various stages of growth and maturity will be a strategic asset to Nintex and highly-valued by everyone who has an opportunity to work with him."

Prior to Nintex, Grosse served as the CEO of the ClearSlide, the Sale Engagement Platform(SEP)leader acquired last year by Corel Corporation. Before that he spent four years as the CMO of Docusign, where he built its global brand and established its leadership as the industry standard in Digital Transaction Management (DTM). Grosse also worked as the General Manager for Microsoft seven years where he helped the Sales, Marketing, Services Field Readiness, and Unified Communications business. He also holds a Masters in Management from the Yale School of Management.

Dustin Grosse, says, "I'm delighted to join Nintex at this stage of the company's evolution because I'm passionate about helping companies digitally transform their businesses. I'm excited to collaborate with all Nintex employees, partners and customers to ensure we deliver increasingly valuable solutions through the Nintex Platform. I look forward to helping Nintex promote the world's best technology to easily identify, automate and manage critical business processes."