NSFOCUS Names Chui Chun Fai as Principal Architect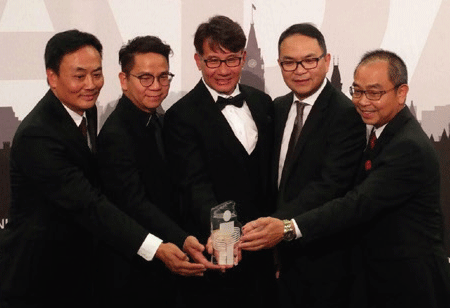 CEOinsights
NSFOCUS, a leader in holistic hybrid security solutions appointed Chui Chun Fai as Principal Architect for Asia Pacific. He will drive technical leadership and excellence, also will strengthen the network security posture of customers with vulnerability management and thorough security monitoring. Chui will be reporting to Attley Ng, SVP, Asia Pacific.
Speaking on his new role, Chui, comments, "Customers are looking for a security partner who understands not only the challenges presented by the modern IT environment, but also the evolving nature of cyber vulnerabilities. NSFOCUS has the technology and the expertise to combat the increasingly complex cyber threat landscape through the development and implementation of multi-layered defence systems. I am looking forward to working with the team at NSFOCUS to design and develop a new suite of network security systems and solutions that helps NSFOCUS and its customers to shape and innovate the way we approach cyber security defence".
Being an expert in the area of internet routing technology, network threat detection, and network visibility solutions, Chui has an experience of over 20 years in designing, implementing, and supporting highly available network systems and solutions. Prior to joining NSFOCUS, Chui was at Arbor Networks APAC as its Principal Security Technologist,where he was working on strategic direction and product development. He also worked with Riverbed Technology, CISCO Systems, and CIENA Asia. At NSFOCUS, Chui will optimize their approach to network security solutions thereby helping all their security needs being met, especially with the constantly evolving nature of cyber security today.

Welcoming Chui to the team, Attley, SVP-APAC, NSFOCUS, says, "Chun Fai brings to NSFOCUS a potent blend of engineering and consulting experience, strategic vision, bold execution and go-to-market innovation which he has demonstrated during his roles at some of the biggest and most widely recognized names in cybersecurity. We believe that his expertise will be a great asset to NSFOCUS and our customers as we continue to deliver on our promise to keep them safe from cyber threats. With Chun Fai on board, we have also solidified our position as a market leader in the network security solutions space, especially in anti-DDoS hybrid security".

Founded in 2000, NSFOCUS is an iconic internet and application security company with over 18 years of proven industry experience. It operates globally with 2000+ employees at two headquarters in Beijing, China and 40+ offices worldwide. NSFOCUS delivers holistic, carrier-grade, hybrid DDoS and web security powered by industry leading threat intelligence. Also, NSFOCUS protects four of the ten largest global telecommunications companies and four of the five largest global financial institutions.