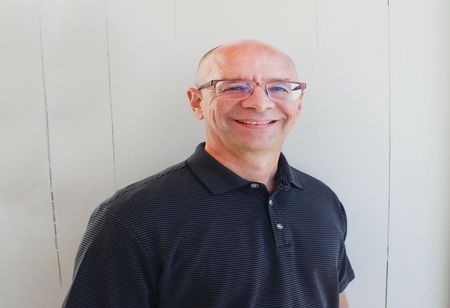 CEO Insight Team
A leading technology and real estate firm, Offerpad welcomes Mike Burnett as its new chief financial officer (CFO) who will work towards the company vision of rendering consumers the best ways to buy/sell a home across the industry. Looking forward to join Offerpad, Mike said, "As modern innovators and pioneers of consumer-facing real estate technology, Offerpad is an exciting opportunity for me to play an important role in the changing face of the industry. I am thrilled to be a member of the leadership team and help advance their vision for more consumer-centric solutions to buying and selling homes".
Burnett new role & responsibilities at Offerpad will include directing the company's capital structure and strategies, managing aspects of accounting, financial planning & analysis, treasury & financial reporting, supervising company's entire spend and boost general cost efficiency, thereby aiding Offerpad to gain maximum profit. Additionally, he will be also helping Offerpad to add ancillary channels of revenue and, along with leadership members; Burnett will formulate distinct ways to grant clients maximum cost savings while using Offerpad.
Offerpad extension of its executive leadership team will further broaden and strengthen its core as the venture continues to expand in business locations, people, partnerships, and product offerings.
Mike's credentials and character are undeniable; with him, we'll further our business and continue to pioneer the modern real estate industry
Operating across the country (700+ cities) and gaining new homes in every 20 minutes, this Chandler headquartered company is providing direct home offers to consumer-centric home buying and selling solutions, thereby easing people to move freely. "Sustaining this historic growth requires measured financial oversight. As a company focused on results, it was essential we hire someone with a proven record of success, with notable accomplishments at the highest levels of the industry. Mike's credentials and character are undeniable; with him, we'll further our business and continue to pioneer the modern real estate industry," stated Brian Bair, Founder & CEO, Offerpad.
Burnett upholds 25+ years of financial experience in various industries. Before joining Offerpad, he had worked with firms like AV Homes (EVP & CFO), JDA Software Group (Group Vice President, Finance, Treasury and Investor Relations), American Traffic Solutions Inc (CFO) and Allied Waste Industries (Senior Vice President, Treasurer).
As a EVP & CFO of AV Homes, he had not only expanded operating margins, leveraging company's cost base and enhancing efficiency but also increased its revenue growth from $140 million to $1 billion by executing a five-year strategic business plan and combining organic growth and acquisitions. Atop, Burnett had optimized and integrated the cash management and treasury operations following two significant acquisitions wherein he led a $2.1 billion bank credit facility to finance JDA's acquisition, after which he was promoted to group vice president role.