Palo Alto Networks Unveils NextWave 3.0, Empower Partners to Build Expertise in Dynamic, High-Growth Security Markets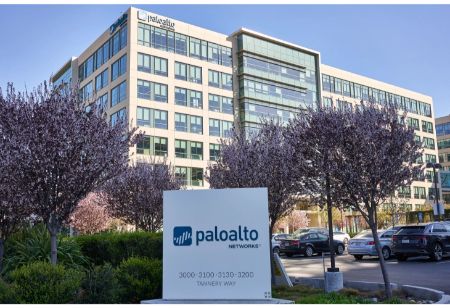 Palo Alto Networks (NYSE: PANW) unveils NextWave 3.0, a significant set of enhancements, incentives and training to its award-winning NextWave Partner Program. Designed to help partners leverage all of Palo Alto Networks technologies, NextWave 3.0 will help partners differentiate their services, build new security expertise and grow profitable businesses as they meet customers' needs in a dynamic security market.
Palo Alto Networks continues to expand its integrated platform of cloud, network and AI-driven threat protection capabilities to meet the market and customer dynamics. Its partner ecosystem has been instrumental in providing complementary solutions to help customers implement the best security architectures.
Developed in consultation with the company's partners, NextWave 3.0 will Enable differentiation with new specializations, enhance partner profitability with three new specialization incentives for Prisma SASE, Prisma Cloud and Cortex XDR/XSOAR deals, along with other new incentives, deal boost and new rebates for its NextWave Diamond Innovator partners, expand partner opportunities by boosting existing deal referral incentives on all Palo Alto Networks products, extending partner-delivered support across more of Palo Alto Networks' technologies and offering new education credits. Further, NextWave partners can now resell Prisma Cloud via a two-tier go-to-market strategy. It will also empower partner success. NextWave 3.0 includes a host of new enablement resources and ways for partners to earn or maintain NextWave status, expanding Certified Professional Services certification to include the new specializations, Technology Education credits and technology adoption discounts.
"In the new normal, enterprises in India are working to expedite their digital adoption, hence the need for this transformation is much more critical than ever before. Businesses across the country are not just expanding their connectivity but also growing their cloud capabilities and turning to automated solutions to combat against the ever growing and increasingly complex cyber threats." Harpreet Bhatia, director, Channels & Strategic Alliances, India & SAARC, Palo Alto Networks. "We are proud to announce NextWave 3.0, the most comprehensive set of enhancements to facilitate & equip our partners to become security experts across our entire technology portfolio, demonstrate agility to meet diverse security needs of our customers, and in turn, grow profitable businesses. After all, the future of our business and that of our partners are fundamentally linked."
"As enterprises accelerate digital transformation, the need for agile and adaptable security solutions has never been greater," said Mike McGlynn, Vice President and General Manager of Global Security, World Wide Technology (WWT). "Palo Alto Networks' NextWave 3.0 offers a comprehensive security suite that enables WWT to help organizations construct and evolve their security infrastructures in the cloud, at the edge, and through AI-driven automation, tailored to their unique transformation needs."
"As a national integrator of technology-based business solutions that span the enterprise, including the data center, Sirius builds solutions on products and services from the world's top technology companies through our dedicated teams of highly-certified experts," said Deborah Bannworth, Senior Vice President of Partner Alliances, Inside Sales, Maintenance Sales & Services, Sirius. "NextWave 3.0 supports Sirius in aligning its world-class expertise to the Palo Alto Networks platform of technologies and will help us continue to meet the needs and priorities of its customers, which have shifted in 2020."
"More than ever, our customers in every industry are looking for IT to transform businesses with advanced technologies – to drive innovation, connectivity, lower costs, and optimize processes," said Chris Barney, Senior Vice President, Cyber Security Practice, Presidio. "We are very pleased to partner with Palo Alto Networks, and to leverage NextWave 3.0, which will help us build our security services and expertise across the lifecycle of security needs for our customers."